Where did the idea arise for an international exhibition focused on bridge design?
The tipping point was an exhibition of bridge design that we organised last summer in one of the most emblematic cultural centres in Madrid. The exhibition saw record visitors, which made us realise how strongly the general public is attracted to these structures. Also, having had the pleasure of visiting the Venice Biennale of Architecture on several occasions I thought that a similar event – but on a smaller scale – could have similar appeal.
What do you hope TIBDE will achieve?
We would like to shine the spotlight on bridge design because we feel that the world of bridges could be better understood both on a cultural and a general-knowledge level. In a sense, we want the exhibition to act as a bridge between engineering and society, showing that engineering is not just a 'grey' subject that only responds to well established rules and norms, but that it is also an exercise in creativity, and one that has a huge influence on the space we inhabit. We would like TIBDE to showcase the achievement of bridge designers around the world as well as to attract young talent.
How do you think TIBDE will be received by the bridge industry?
It is already receiving much interest, but I hope that as well as attracting visitors it will encourage debate around the importance of design in bridge structures. I believe that the event could provide a creative space for sharing experiences from different cultures and for showing the different ways of approaching bridge design and construction. In addition to the exhibition itself, there will be design-related presentations and round-table discussions taking place in Valencia, as part of the celebrations of the city's World Design Capital 2022 designation, which all add to the attraction of the triennial event.
How are the participating countries selected?
Currently we are contacting people or organisations that value design and – in particular – those that have an interest in the value of good bridge design. As a first event of its kind, we appreciate that an interest in bridge design may not be a focus for some institutions, so we are open to proposals regarding participation.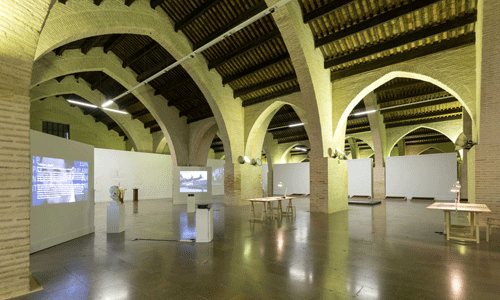 Inside Las Ataranzas (Royal Shipyard), Valencia
What will be on display?
A nation can feature any bridges it wants to, as chosen by its nominated commissioner. Each country will have 150m2 of space, so most likely a variety of bridges will be on display. Following the exhibition in Madrid last summer, I can imagine around ten bridges per pavilion.
As host country Spain will have double the exhibition space of other participants – can you provide any clues as to what will be on display?
Design features strongly in Spanish engineering so a number of projects will be on show, as well as a great variety of structural solutions.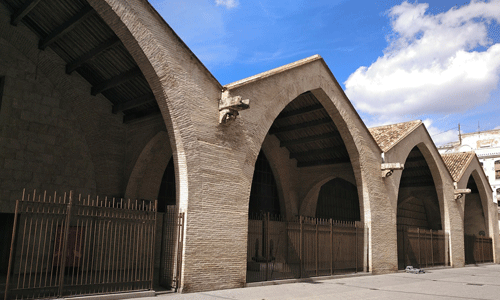 Las Ataranzas, Valencia
Why has the Royal Shipyard been selected as the location for TIBDE?
Las Ataranzas is a building of great historical value: its generous interior and privileged setting next to the marina of Valencia's port make it an ideal location for an event like this. It is also worth noting that there are a remarkable variety of historical and modern structures spanning the space previously occupied by the now-diverted River Turia, and which is now a recreational park in the heart of the city. The mix of typologies and materials that the structures display correspond to distinct periods of the community's history, which could help in encouraging a debate around the cultural and societal value of urban crossings.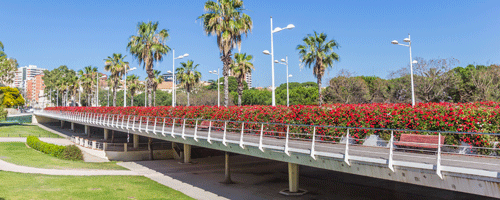 Puente de las Flores, Turia, Valencia (Shutterstock)

Puente de la Alameda, Turia, Valencia (Shutterstock)
Any thoughts on future TIBDEs?
Nothing has been decided yet, but we would hope that any future triennial exhibitions will continue to focus on bridge design. Perhaps there could be a specific theme or subject in the next TIBDE, although still within the general framework of bridge design.
The First Triennial International Bridge Design Exhibition takes place in Valencia, Spain between 1 May and 30 September 2022. It is open to all age groups.
For more information, click here.