The Norwegian Public Roads Administration is inviting bids for the geophysical surveys for the Bjørnafjord crossing. The aim of the contract is to obtain the necessary basis for engineering design of the bridge across the 5km-wide Bjørnafjord, where waters are up to 550m deep.
Bathymetry, seismic and side-searching sonar techniques will be carried out over an area of approximately 5km2, with a length of about 5.5km and a width of 800m. In addition, acoustic surveys are to be carried out at a selection of planned anchor locations and possibly back-up locations.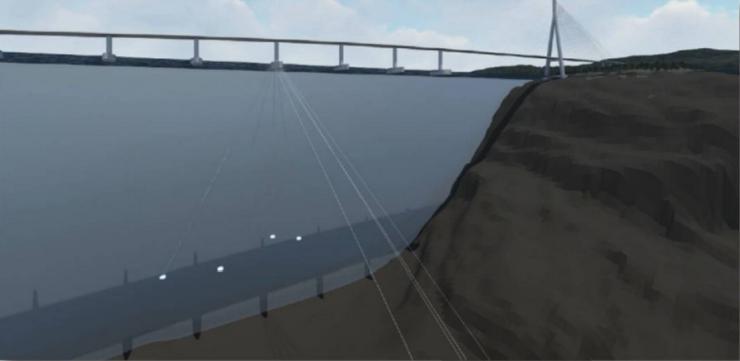 Details of the contract are on the European Union's Tenders Electronic Daily website (link opens in new tab).