The proposed bridge would cross the River Severn, connecting a riverside path and Pool Road in Newtown in the county of Powys.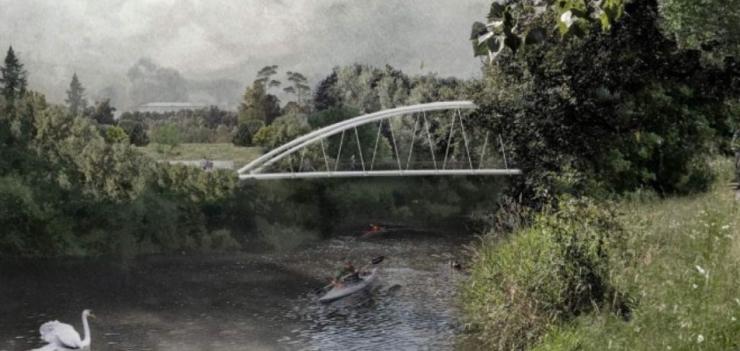 The project, which is funded by the Welsh government, was identified as part of plans for more active travel within the country.
Powys County Council cabinet member for highways Heulwen Hulme said: "The Active Travel (Wales) Act 2013 aims to make Wales a walking and cycling nation. Essentially, this means that we are endeavouring to make it possible for us to all make short journeys such as our commute to work, school or local shops, by physically active means, like walking or cycling.
"This bridge will make such a difference to those living in the local area and will certainly provide them with the opportunity to make those journeys on a bike or on foot, rather than having to get in the car.
"We are all delighted that we are finally able to move to the next step of this exciting project which will hopefully see us going out for tender for design and build as soon as planning permission is granted."