The offer comes in the form of a complimentary 'snippet' document containing just a small selection of the articles published in our latest issue.
Please download your FREE 'snippet' of the third quarter #92 edition here.
If you'd like a FREE and complete print copy of our next issue to be delivered straight to your door (around 90+ pages) please contact a.humphries@hgluk.com.
And for details of our great deals on 1, 2 or 3-year subscriptions, please visit our Subscribe page.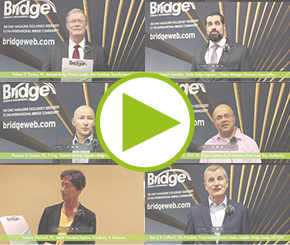 You may also be interested to hear how our readers use their Bd&e subscriptions in their everyday working lives; readers representing organisations such as AECOM, the Delaware River & Bay Authority, Hardesty & Hanover, Pennoni Associates, TranSystems and WSP.