ALLPLAN provides Building Information Modeling (BIM) solutions for the Architectural, Engineering and Construction (AEC) industry. For more than 50 years the company has pioneered the digitalization of the building industry. Together with ALLPLAN Infrastructure and their range of Consulting and IT services, specifically for bridge engineering, users benefit from the vast experience of globally respected bridge engineers and software development specialists, in the successful project implementation of ambitious bridge construction.
The ALLPLAN Infrastructure team has been involved in some stunning bridge project calculations around the globe including The Stone Cutters Bridge in Hong Kong, floating suspension bridges in Norway, the Sheikh Zayed Bridge in Abu Dhabi and many more.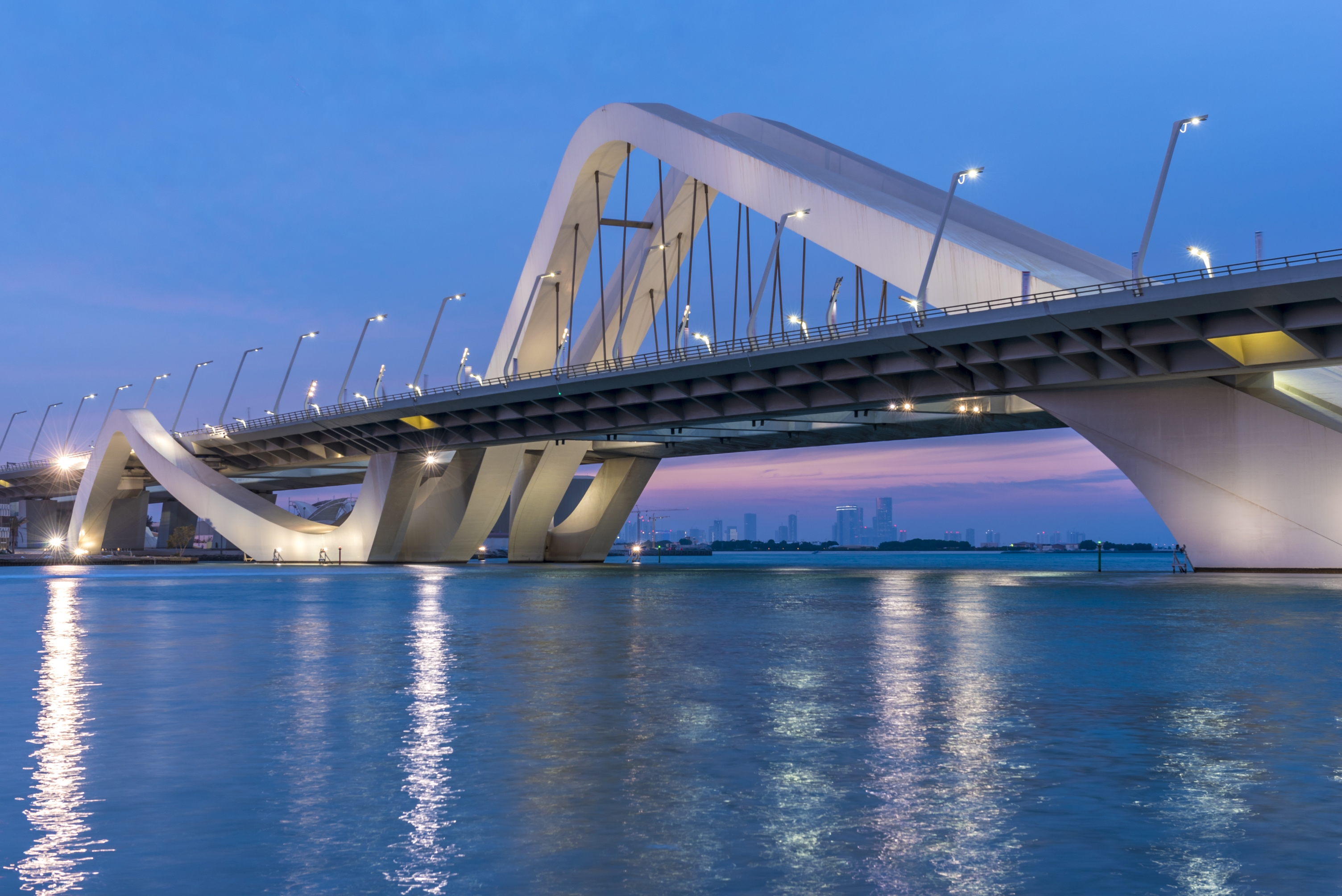 © ALLPLAN GmbH, Munich, Germany | © iStock | © Fotos: Richard Sharrocks| Projekt: Sheikh-Zayed-Brücke, Abu Dhabi
Professional BIM Solution for Parametric Bridge Design
Allplan Bridge is a parametric 3D bridge modeling solution introduced in 2018. This powerful solution has been specifically developed for the parametric modeling of bridges. The initial focus points to the requirements of detailing concrete and composite bridges. It supports engineers from the first concept to the final execution plans. Thanks to the parametric description of the bridge model, bridge design is easier, faster and more flexible than ever before.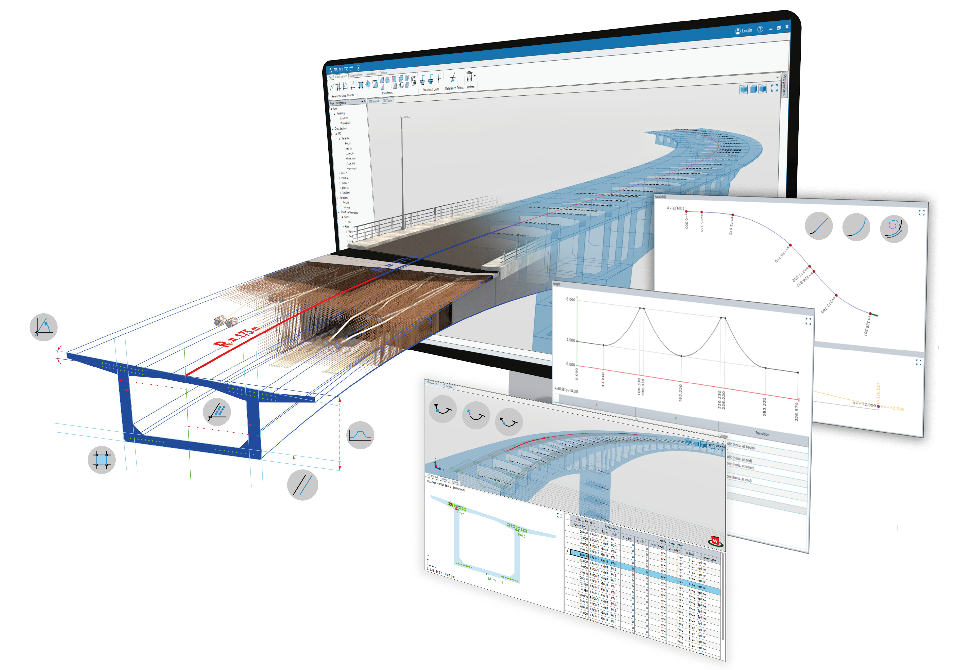 Highlights of Allplan Bridge
Prestressing made simple: Allplan Bridge makes it easy to model a wide range of types of pre-stressing: with immediate or later bond, internal and external, longitudinal, transverse and vertical, as well as with non-standard geometry. Additionally, a stressing sequence can be defined and the losses of the force due to friction and wobbling are automatically computed.
Save time with parametric object placement: Objects from the Allplan Engineering library can be referenced in Allplan Bridge to add further details such as lamp posts or anchor devices of tendons to the bridge model. The objects are automatically positioned and in case of changes they are automatically repositioned.
From model to time planning: The parametric bridge model generated in Allplan Bridge can be subdivided into individual construction elements. These can be transferred to Allplan Bimplus and linked with time-specific attributes. Thus, a construction sequence can be easily defined and visualized.
Watch how you design your bridges more efficiently with Allplan Bridge here:
Technical support from bridge experts
ALLPLAN Infrastructure's bridge design experts have over 30 years' experience supporting engineers worldwide. Clients can benefit from the technical experts providing comprehensive consultancy, training and support.
Learn more:
https://www.allplan-infra.com/
Contact us:
ALLPLAN Infrastructure GmbH
office@allplan-infra.com
+43 316 269786