The new invention may help extend the life of bridges, said the university.
Associate professor Jacob Wittrup-Schmidt of DTU Civil Engineering is the researcher behind the work. A patent application has just been submitted for the invention and development is now being continued in a partnership with S&P Reinforcement Nordic, which is owned by American company Simpson Strong-Tie.
Wittrup-Schmidt said that the anchorage solves the problem that carbon fibre has a high tensile strength in the direction of the fibre, but is very vulnerable to transversal impacts. This makes it challenging to anchor the reinforcement without concurrently reducing carbon fibre strength. "With our new anchoring methods, we can check the impact of the anchoring on the carbon fibre composite, so that it does not lose strength due to inexpedient anchoring," he said. "At the same time, we can design the anchoring to enable improved early warning of the fracture types before the maximum load is reached, which makes the mechanism incredibly interesting, also from a safety perspective."
Another objective has been that the anchoring must be easy and quick to mount on a structure, so that the time used and any derived traffic inconvenience - for example in connection with work on a bridge - are minimised.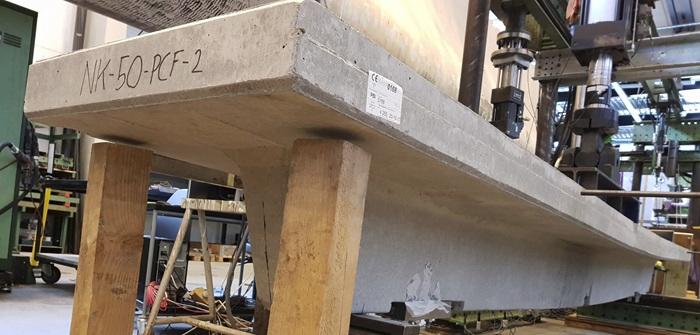 "An evaluation is currently being done of test and theory, which are to be verified and gone over thoroughly by the collaboration partners," added Wittrup-Schmidt. "In addition, international articles and documentation will be prepared, and the mechanism will be tested by external parties. The objective is that the first solution will be presented in 2019."
The new reinforcement method is designed for concrete structures, but is expected also to be tested as reinforcement of steel structures in the near future.