The installation of the northern part of the Ayliffes Road bridge was carried out as part of the 3.3km Darlington Upgrade, a US$442 million project being undertaken by a contracting joint venture of Laing O'Rourke and Fulton Hogan.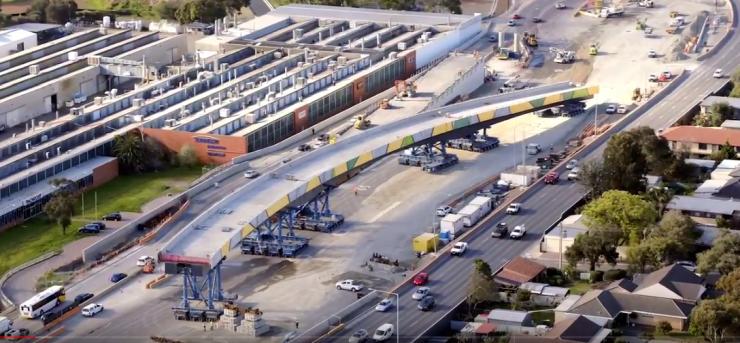 The 3,600t northern section of the Ayliffes Road Bridge was the final offsite-manufactured bridge to be installed on the project. Sarens moved the structure to site using self-propelled modular transporters.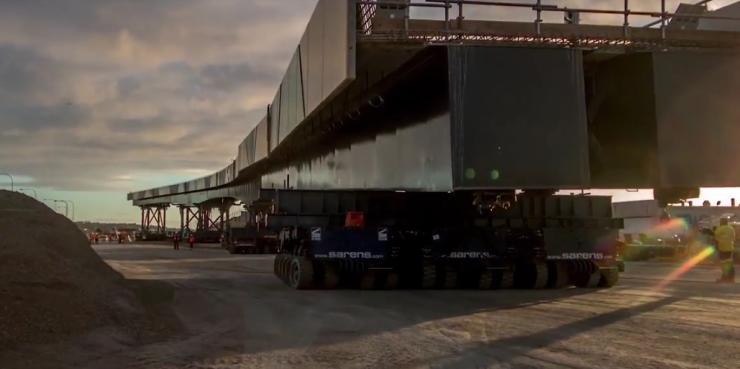 The bridge was then raised into position. The whole operation required only one partial closure of the intersection, rather than numerous full weekend closures that would be required if built traditionally. Work was completed ahead of schedule, with the reopening taking place six hours earlier than planned.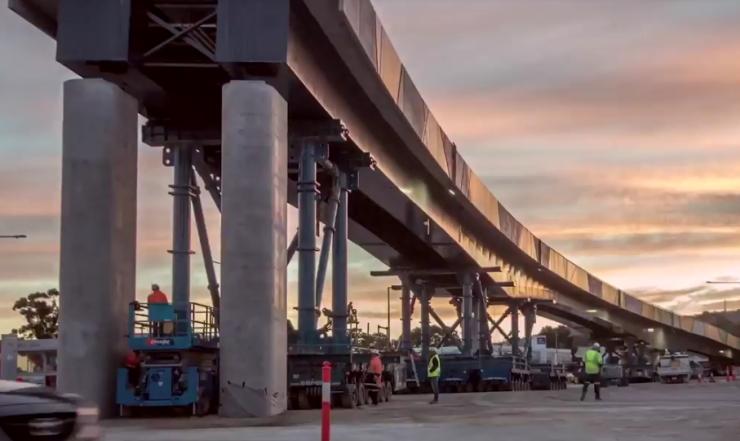 TThe 377m-long Ayliffes Road bridge is being constructed in two halves, with the southern section of built on site from the ground up. Works had been under way since early this year to construct the southern section of the bridge and prepare for the installation of the northern section.