Mumbai Metropolitan Region Development Authority (MMRDA) has completed the installation of all the prestressed concrete I girders at Thane Belapur Road for the first phase of the project.
The girders are between 23m and 27m long, each weighing about 48t. They were installed with the help of two cranes, each with a capacity of 250t.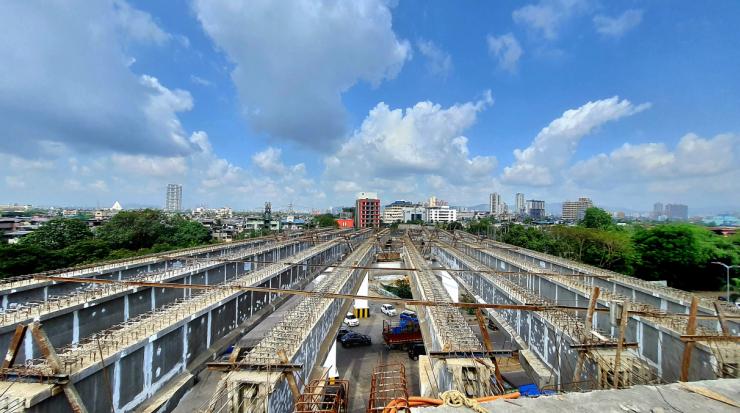 Installation of the final girder marked completion of erection activity at Airoli side in the first phase of the project.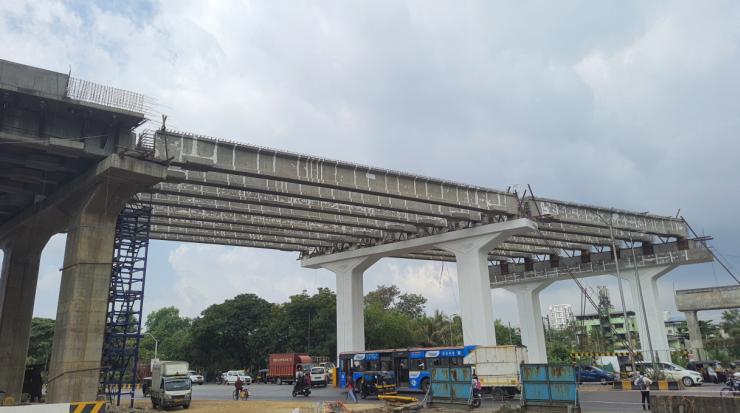 MMRDA is constructing the 12.3km Airoli-Katai Naka road project to facilitate travel between Kalyan-Dombivli and Navi Mumbai. The 12.3km project is divided into three phases. The first phase involves construction of a 3.43km road between the Thane-Belapur Road and the National Highway No. 4 (Old Mumbai Pune Highway). It includes a 1.69km-long twin tunnel as well as elevated and conventional road sections. The work on the elevated portion is now over 90% complete and 66% of the tunnel work has been finished.
In the second phase, a 2.57km, fully elevated road will connect Mulund-Airoli Bridge to the Thane-Belapur Road. More than two-thirds of the work on the second phase has been completed.
The project's third phase involves a 6.3km fully elevated road, connecting National Highway 4 to Katai Naka at Kalyan-Shil Road.