SBJV will begin construction this year of a new quayside, work area and concrete plant at Vordingborg Harbour. The first precast bridge elements are expected to be ready to be sailed from the port in spring 2019.
The consortium will have use of the quayside and plant including a harbour crane during the construction period, with Vordingborg Harbour taking over the site once the bridge is completed.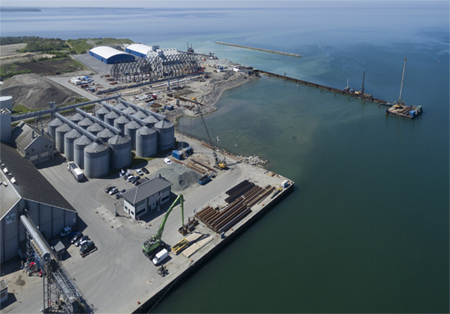 Niels Gottlieb, the project manager of Vejdireektoratet - the Danish road directorate - welcomed the agreement as an important milestone for the Storstrøm Bridge. He said that the harbour represent a large part of the facilities needed for the construction of the bridge and that the agreement ensures that the harbour expansion work will bring benefits to the local area even after the bridge is completed.
The US$347 million contract for Storstrøm Bridge was signed in February (link opens in new tab). The bridge is due to open to road traffic in 2022 and rail traffic in 2023.