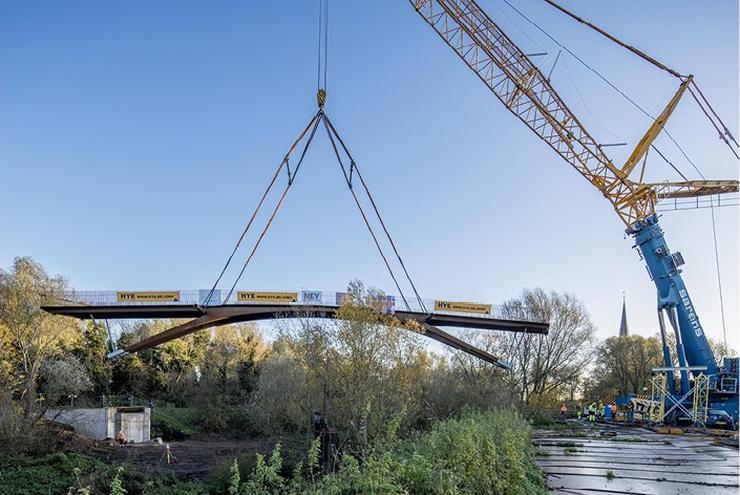 The 42.2m-long bridge crosses above the Benendenvliet, an unnavigable waterway, near the historically important site of the Abbey of Saint Bernard. The connection is designed to boost bicycle traffic between Schelle and Hemiksem.
Steel constructor Hye worked with lifting specialist Sarens to place the bridge on its supports. Sarens used a 700t telescopic crane to position the 37.8t structure.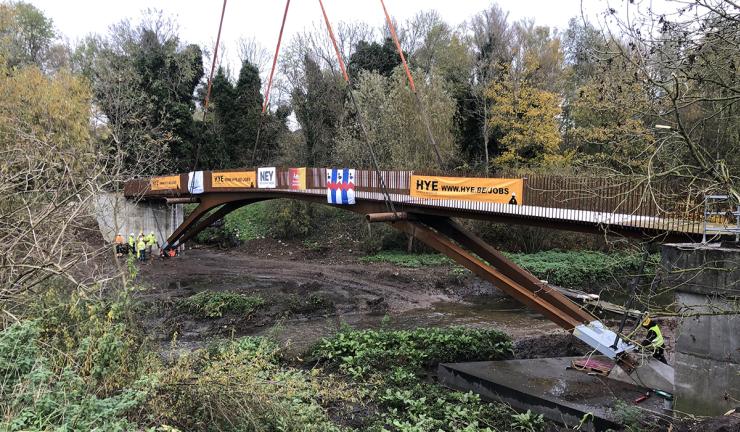 Ney & Partners is responsible for the architectural and structural design of the bridge.
(Photos by Ney & Partners and Hye)