It will be seeking public input next month on its plans for the structure, which will cross over the GA 400/Lenox Road interchange.
Early concept renderings (below) envision a curving bridge designed to provide a safe route across the busy interchange. It will also tie in with a local trail.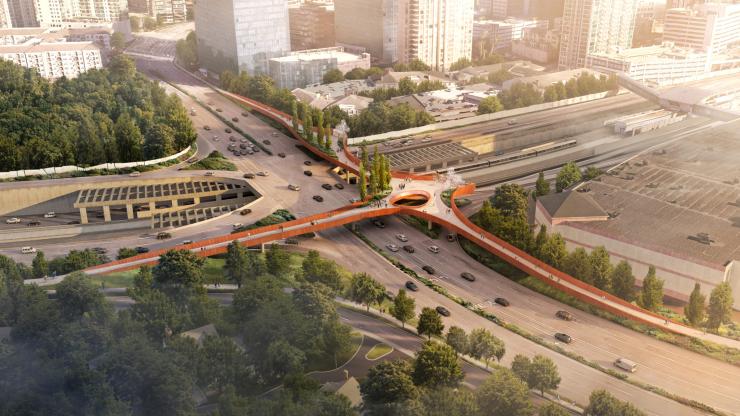 The BCID is drafting a concept report that is set to be completed in September. Following approval of the concept report by the Georgia Department of Transportation, engineering design work will begin later this year with the goal of beginning construction in late 2024. Funding for the concept and design phases of the project is in place, and federal funding through the Atlanta Regional Commission is secured to go toward the construction phase.
"This project addresses a crucial gap in Buckhead's pedestrian and bike infrastructure," said Jim Durrett, executive director of the Buckhead CID. "Crossing the GA 400/Lenox Road interchange today on foot or by bike is a challenging proposition, to say the least. This elevated bridge will create a dramatically safer and more convenient way for pedestrians and cyclists to travel across Buckhead."