Client Lidingö Stad has announced that Implenia Sverige will build the US$61 million Lilla Lidingöbron (Lilla Lidingö Bridge).
The new crossing of the strait of Lilla Värtan will replace the low-level Old Lidingöbron, built in 1925 and now approaching the end of its economic service life. The island of Lidingö is part of the Stockholm inner archipelago and is connected to the main urban areas of Stockholm by the low-level crossing and by a high-level highway bridge that opened in 1971.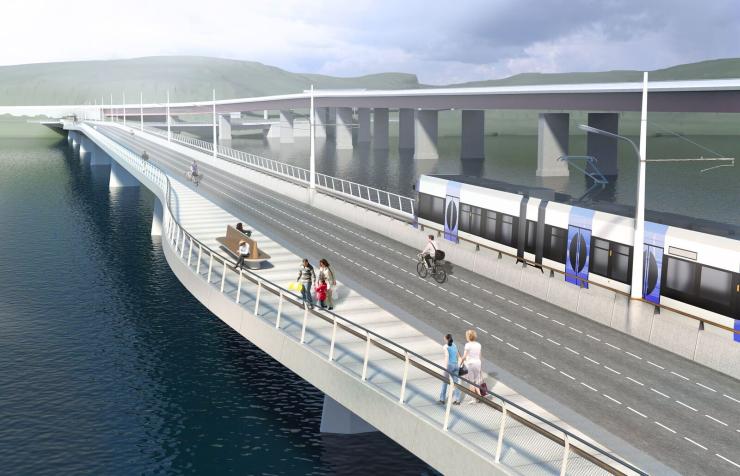 Knight Architects has been the bridge architect adviser to Lidingö Stad since 2013 and supported consultant Sweco in the tender assessment process. The tenderers had to submit designs in response to design quality guidelines that encouraged design quality as well as value for money.
"We are very pleased that we can now proceed with this construction project, which is so important for both the Lidingo residents as well as visitors," said Daniel Källenfors, chairman of the municipal council. "Lilla Lidingöbron will meet a growing need for good public transport and accessibility for cyclists and pedestrians for a long time to come."
Lidingö Stad project manager Jan Werner said: "The contract is a major commitment both for contractors and clients. High demands have been made on the contractor's technical and financial capacity, as well as quality, environmental and work environment certifications. Lidingö Stad will support the contractor's organisation with [bridge] specialists, project and construction managers."