Superior Construction will replace the 56-year-old bridge that carries US Highway 98 over the Santa Rosa Sound and Gulf Intracoastal Waterway, connecting Fort Walton Beach to Okaloosa Island.
The project will increase capacity by building two separate bridges, each with three driving lanes, two shoulders and a shared path.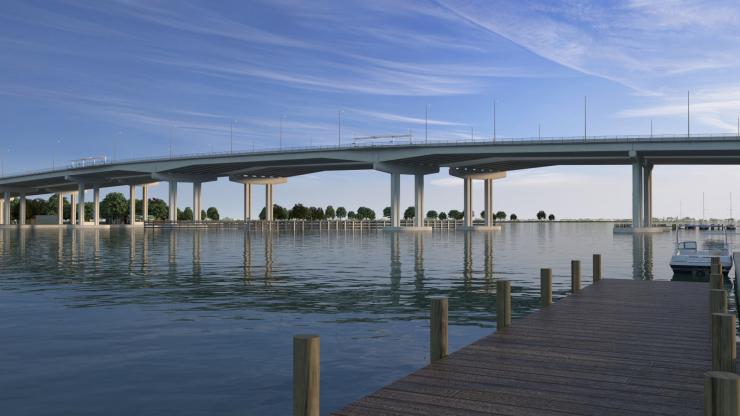 The existing four-lane Brooks Bridge was built in 1966, reached its designed traffic capacity in 1982 and was deemed structurally deficient eight years ago.
To help expedite replacing the bridge, Florida Department of Transportation (FDOT) implemented a design-build procurement process, allowing design and construction to fall under a single contract so that construction can begin as soon as the design is finalised.
Evan Lawrence, division manager at Superior Construction, said: "Residents and organisations have been pushing for a new Brooks Bridge for years, and we are happy to deliver a safe and environmentally sound solution they can enjoy for decades to come."
Construction will begin in the summer of 2023 with the building of the first span north of the existing bridge. The expected project duration is approximately five years from final design to delivery.