Maryland Transportation Authority (MDTA) identified the federal Transportation Infrastructure Finance & Innovation Act (TIFIA) loan programme as a resource to help finance a portion of the project and the application was approved this month. The new bridge will replace the Governor Harry W Nice Memorial/Senator Thomas 'Mac' Middleton Bridge, which links Charles County in Maryland and King George County in Virginia.
Replacement of the old bridge is already well under way. In November 2019, MDTA approved the contract for Skanska-Corman-McLean Joint Venture to design and build the new US 301 bridge over the Potomac River. The contract was signed in early 2020 (link opens in new tab) and construction began in July 2020. The new bridge is expected to open in early 2023.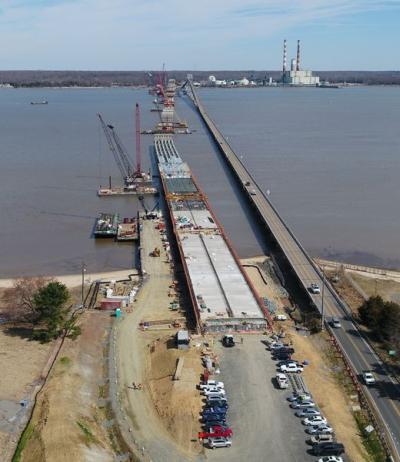 "The Nice/Middleton Bridge project is a tremendous investment that benefits mobility safety and economic opportunity for the entire region," said Maryland transportation secretary and MDTA chairman James Ports, Jr. "It's a great example of how Maryland, working in collaboration with our federal partners, can leverage limited resources to improve infrastructure and grow jobs."
The project will replace the existing two-lane bridge with a new four-lane span aligned with the existing approach roads in Maryland and Virginia.
The height of the new bridge will accommodate tall vessels, and materials from the demolished older span will be used to create an artificial fish reef. In addition, MDTA and Skanska-Corman-McLean are partnering with the Potomac River Fisheries Commission and Maryland Department of Natural Resources to fund oyster seeding in the lower Potomac River basin.