The design concept has been unveiled for a new pedestrian bridge at Leverett Circle in Boston, USA.
The design was prepared for Massachusetts Department of Transportation by Rosales & Partners in collaboration with HDR Engineers. The team has now received approval to proceed into preliminary and final design.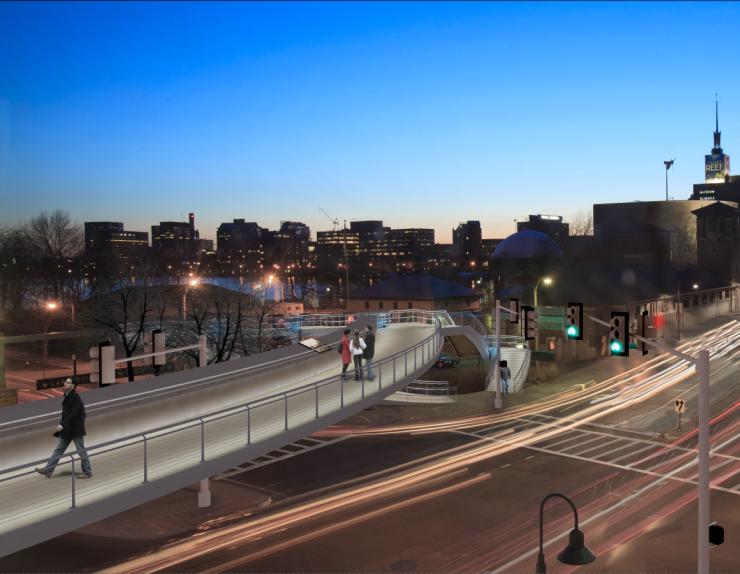 The curved steel box girder bridge will have tapered steel columns and is described by Rosales as being understated and elegant. It will have an 85m-long main span, consisting of a single asymmetrical box superstructure.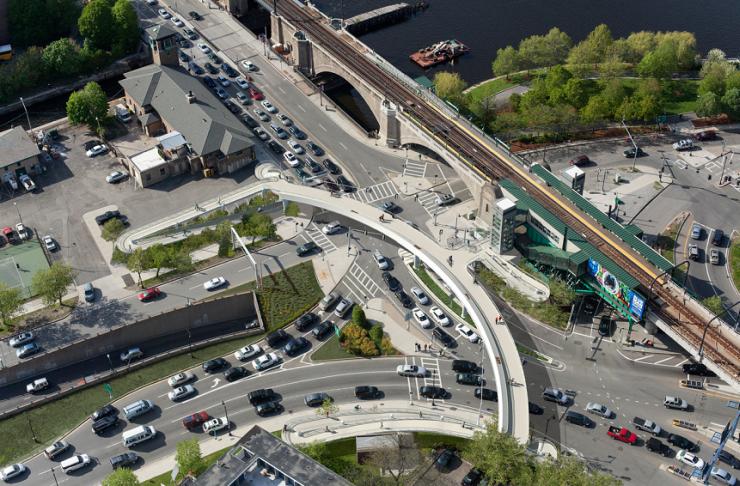 The construction cost has been put at US$12 million and the bridge is due to be completed by 2020.