The new Frederick Douglass Memorial Bridge – which is opening nearly a month ahead of schedule – has been delivered by the South Capital Bridgebuilders design-build joint venture.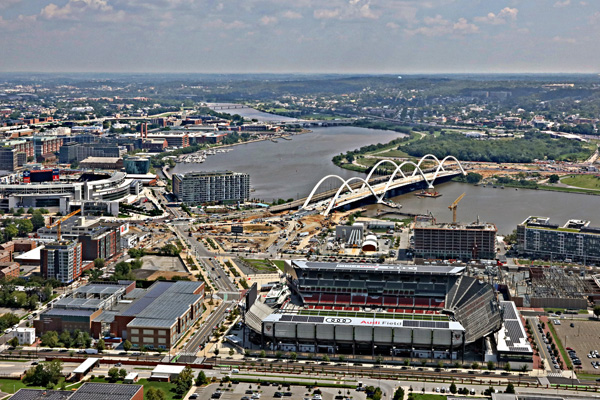 Frederick Douglass Memorial Bridge during construction (Photo: Aecom/Duane Lempke)
The joint venture's contractors are Granite Construction and Archer Western Construction (Walsh Group). Design has been carried out by Aecom working with specialist practice Beam Architects.
The 365m-long crossing of the river has been designed to serve as a gateway to the city. The new structure, which features parallel arches, replaces an aged swing bridge. Beam's directors developed the multiple arch design and consulted on the visual impact of the proposals.
While opening as a crossing, the bridge is not due for completion until spring 2022.