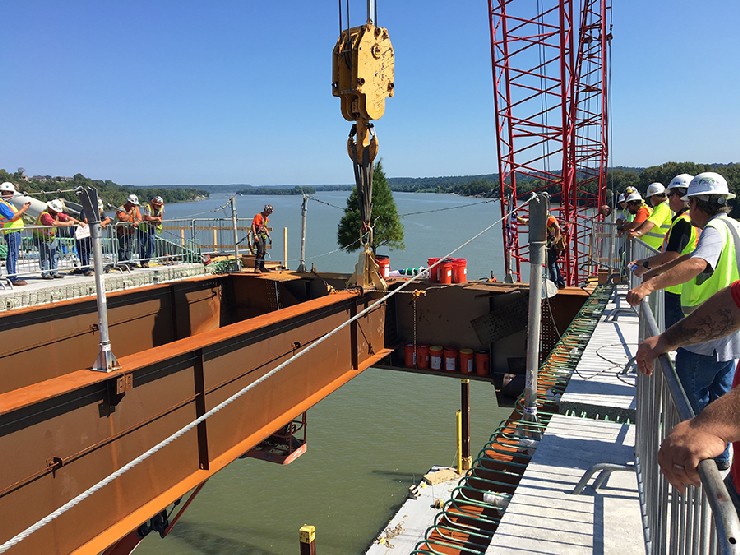 In total, installation work for the 701m-long bridge involved 55 deck erection sequences and 104 stay cables to anchor the deck to its two 91.4m towers.
The overall US$1.05 billion East End Crossing project also includes construction of approaches to the bridge in Kentucky and Southern Indiana as well as a tunnel.
The East End Bridge is expected to be open to traffic by the end of 2016.