FDOT said that the new plans incorporate additional enhanced safety measures, including recommendations made by the USA's National Transportation Safety Board (NTSB).
Six people died and 10 others were injured when the bridge collapsed in March 2018 onto a road within a campus of Florida International University (FIU).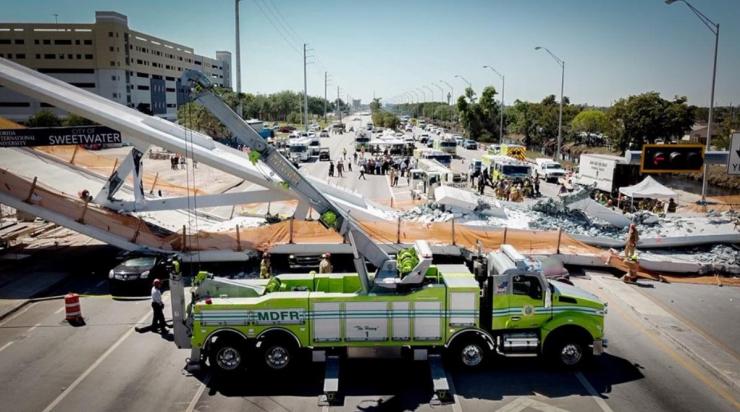 The NTSB investigated the failure and published its recommendations last year (link opens in new tab).
"FDOT has learned valuable lessons since the tragic events surrounding the FIU bridge collapse two years ago," said Florida Department of Transportation secretary Kevin Thibault. "The department has worked closely with the NTSB and local partners to ensure proactive safety measures are included in the plans for this much-needed bridge. The department will ensure all safety measures are in place and are followed so we may provide a safe option for pedestrians in this high-traffic area."
Design will begin in early 2021 and is expected to take two years. FDOT will coordinate with FIU regarding aesthetics for the bridge. Construction of the replacement bridge will take approximately two years.