The fire on 30 March caused the bridge to collapse and closed a section of the I-85 highway corridor that carries nearly 243,000 vehicles a day under normal circumstances.
Georgia Department of Transportation (GDOT) has been working around the clock to reopen the road as soon as possible and beat the original target date of 15 June. GDOT estimates approximately US$27 million in motorist savings by opening the I-85 on 15 May, weeks ahead of the original projections.
The rebuild has involved construction of 13 columns and 61 beams, made using 1,608m3 of concrete and 230t of steel. It has taken approximately 54,000 hours of manpower to rebuild the bridge.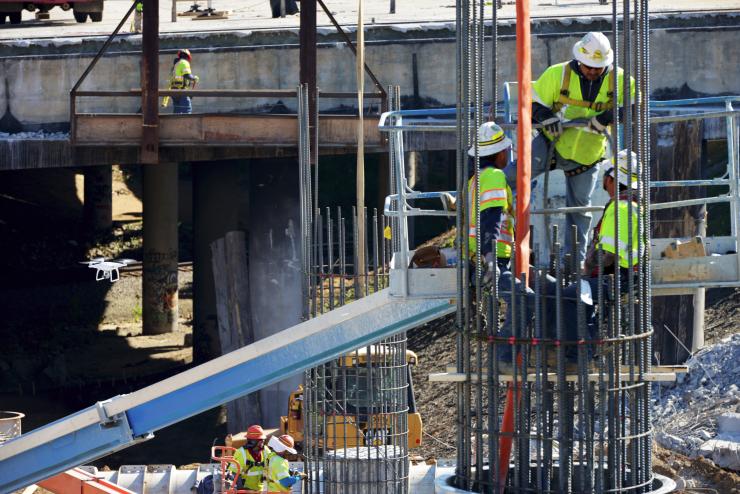 Some 5,900t of debris had to be removed following the fire, which was caused by arson of material stored under the bridge (link opens in new tab).
"We knew that the closure of the corridor would have a major impact on local and regional travel. We have been laser-focused not only on rapid construction, but also on safety and efficiency," said GDOT commissioner Russell McMurry. "Six weeks is an amazingly short timeframe to complete this project. At the same time, it is probably the most inspected, most scrutinised construction project Georgia DOT has ever undertaken, with our inspectors working on site around the clock. We did our due diligence each day and every step of the way."
To date, GDOT has logged more than 3,500 man hours of on-site inspections, with as many as eight inspectors on site at a time.