The municipality of Sundsvall has awarded Peab the US$11 million construction contract for the new bridge over the Selånger River.
The 83-year-old Stor Bridge needs to be replaced because of its low carrying capacity. Its replacement will span 18m and have three car lanes as well as two pedestrian and bicycle paths.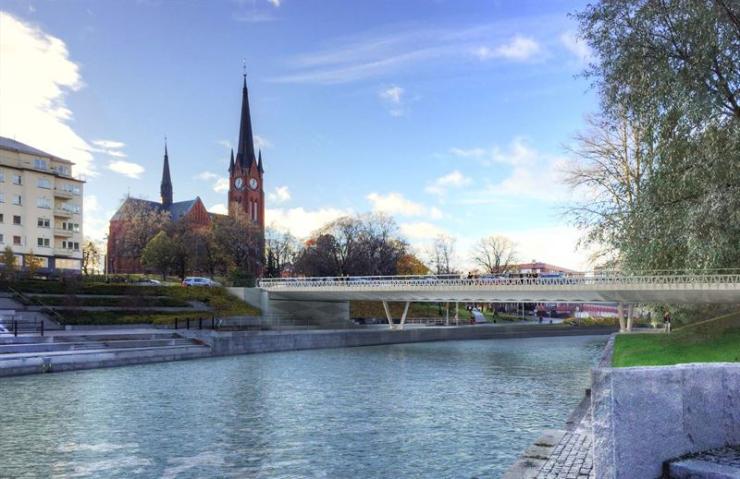 Image: Tyréns & Rundquist
"Ever since 1936 the Stor Bridge has been a central part of Sundsvall and naturally we are very pleased to be involved in building a completely new bridge," said Peab region manager Jörgen Eriksson. "I look forward to the new bridge lasting at least as long as the old one."
The project also includes building a new pier and wharf along the Selånger River together with the groundwork and work on streets connected to the bridge.
"We are building a newer, safer and more modern bridge while we increase spaciousness and contact with the water," said Stefan Näslund, section head of the street department in Sundsvall Municipality. The Selånger River is also being widening to reduce the risk of damage when the water runs high.
Construction is expected to be completed in October 2021.