International bridge architect Brownlie Ernst & Marks has announced that it is now trading as BEAM Architects, superseding all other derivatives of the holding company name.
The UK-based firm specialises in bridge-related design services and counts amongst its past projects structures such as the Frederick Douglass Memorial Bridge in Washington DC, Kingston Third Crossing in Ontario, and Bow River Crossing in Alberta.
The practice's digital presence and correspondence now uses the @BEAM-architects.com domain and the firm is encouraging existing contacts to amend database information accordingly.
According to the official announcement, "The BEAM identity streamlines and reinforces the practice's name as a leading bridge architecture provider, building on ten years of professional service delivering major international bridge projects."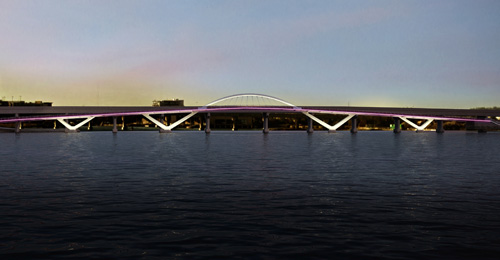 The State of Massachusetts has recently announced its support for the Mystic River Bridge (more information here) (BEAM Architects)