The National Trust is working in partnership with the city of Manchester to help find a future for Castlefield Viaduct.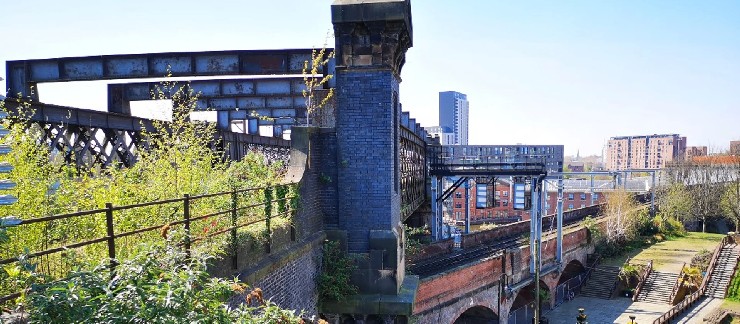 It plans to open a temporary park next summer to explore ideas for making the idea permanent.
The 330m-long viaduct was built in 1892 by engineers Heenan and Froude and stayed in use until 1969 when the city's Central Station closed. Since then, it has stood unused and unchanged with only the essential repairs and maintenance carried out.
National Trust's vision is to transform Castlefield Viaduct into a free-to-access park and meeting place. It said that the plans will create a space that respects the listed structure, celebrates the nature, beauty and history of the viaduct, and fits in with existing plans for the city.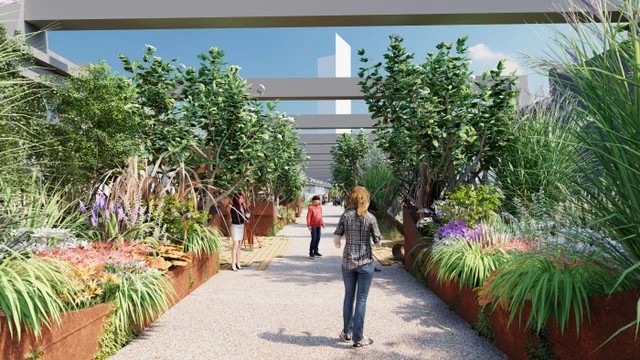 Above: image © Twelve Architects & Masterplanners
Current work is focused on assessing the safety and condition of the viaduct. "This will help us to understand what its future could look like," said a statement. "We have some initial ideas, but we need the local community and partners to share their thoughts so we get this right for Manchester." Online events will be held over the next few weeks and a survey is open from today (23 June) until 25 July.
The plan is to open the viaduct next summer as a temporary park to test ideas and get some feedback. Planning permission will be needed in order to do this.
National Trust said that it is working with a range of partners across the city and nationally. It has had support from Castlefield Forum and the Science & Industry Museum to begin to explore options. Money to turn the ideas into reality will be sought from fundraising, donations and corporate sponsors.