McConnell Dowell Constructors is the preferred bidder for the Bridgewater Bridge. Its selection follows a procurement process that saw two competing tenderers working collaboratively with the Tasmanian government over the past 12 months to develop their own designs and tenders for the project (link opens in new tab).
McConnell Dowell Constructors will begin design-specific site investigations, finalise designs and prepare construction management plans in early 2022, ahead of major construction starting in the middle of the year.
The winning design put forward by McConnell Dowell Constructors features a new, standalone four-lane bridge downstream of the existing bridge, including improved interchanges at Granton and Bridgewater, a shared path for cyclists and pedestrians and a navigation height matching the Bowen Bridge.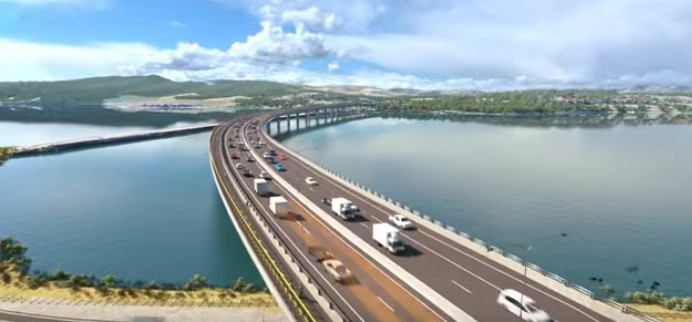 A funding boost for the bridge has also been announced, with the Australian government committing an additional US$120 million, bringing its total funding to about US$448 million.
Deputy prime minister and minister for infrastructure, transport and regional development Barnaby Joyce said the new bridge would fix the missing link in Tasmania's national highway. "The upgrade will benefit approximately 22,000 people that travel across the bridge each day, including local residents, commuters and freight vehicles," he said. "Construction will support around 830 jobs, including the creation of more than 200 new jobs for locals. This will deliver an important economic boost to the local economy."