China Harbour Engineering Company and China Construction Communications Company Ltd have released a statement clarifying that they are not affected by recently announced US sanctions and that construction of the new crossing will recommence on 7 September.
The US$1.5-billion cable-stayed crossing, which is being designed and constructed by the two Chinese companies, will have a main span of 510m and carry eight lanes of highway traffic and two light rail lines.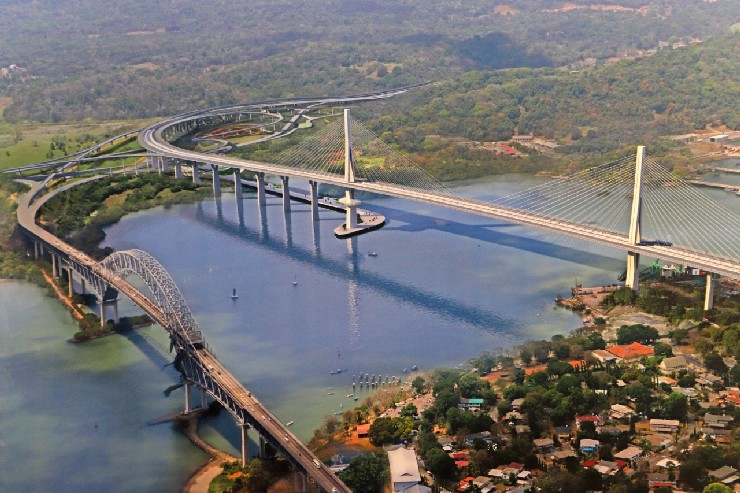 "The consortium is ready to continue works on the Fourth Bridge over the Panama Canal from 7 September, in line with the recent decision of Panama's government to reactivate infrastructure projects," said the statement. "Following recent sanctions by the US government against Chinese companies, the Panama Cuarto Puente consortium clarifies that none of its Chinese members… were sanctioned."
Last week the US Department of Commerce added 24 Chinese state companies to the Entity List for their role in helping the Chinese military construct the artificial islands in the South China Sea, including a number of subsidiaries of the China Communications Construction Company.
According to the US Department of Commerce, the Communist Chinese Party has dredged and constructed more than 3,000 acres across seven features in the South China Sea since 2013, which include air defence and anti-ship missile features.
The Panama Cuarto Puente consortium won the tender for the design and construction of the crossing in summer 2018, even though its bid had not obtained the highest combined score in the technical and economic evaluation (click here to read more).