The new bridge will cross the Masnedsund alongside the existing bascule bridge, which will be converted into a road bridge once its replacement is in place.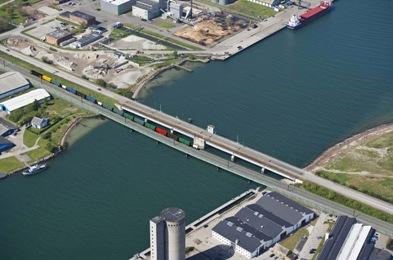 The 200m-long concrete bridge will have six spans and will be 14m wide, carrying double rail tracks. It will provide 5m clearance to the water.
The work is part of the Ringsted-Fehmarn rail project, which includes expansion from single to double track between Vordingborg and Rødby as well as electrification of the entire section. It will improve connections to the Fehmarnbelt Tunnel, which is to be built as a new link between Denmark and Germany.
In addition to building the new bridge, Aarsleff is to extend the existing rail embankment from single to double tracks on a 1,400m-long section before and after the bridge. It is also extending the existing tunnel at Orevej in Vordingborg.
The contract has a total value of approximately US$30.6 million. The work is due for completion in June 2020.