The bridge is being built across what is known as the Heilongjiang River in China and the Amur River in Russia. It will connect the city of Tongjiang in northeast China's Heilongjiang province with Nizhneleninskoye in Russia.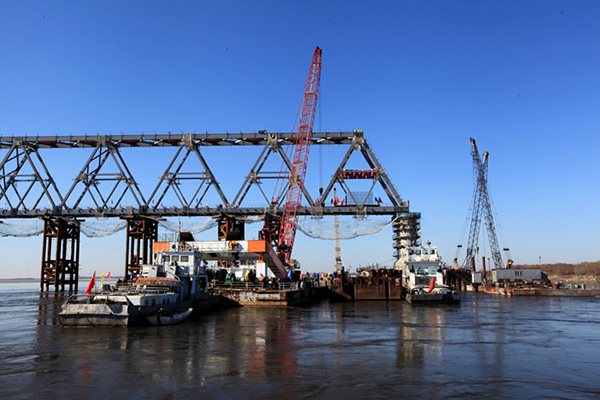 photo: www.gov.cn/Xinhua
The main bridge has a total length of 2,215m, with 1,886m of that standing in China.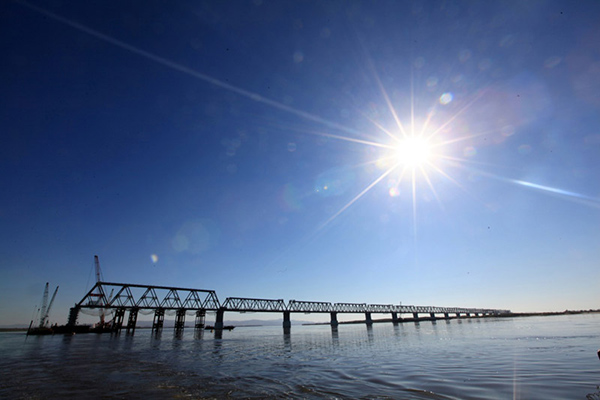 photo: www.gov.cn/Xinhua
Construction began in February 2014.
Liu Weiquan, head of China's bridge construction headquarters, said that the Chinese side only has a small number of railway tracks to lay before full completion and that construction is also speeding up on the Russian side.
Opening of the bridge will enable goods to be moved all year round and will bring down the transport costs.