The motorway was very busy at the time of the accident, but no-one was seriously hurt.
Kent Police said that a digger being transported on the back of a heavy goods vehicle collided with the bridge on the London-bound carriageway between junctions 3 and 4 shortly after 12.05pm.
Part of the bridge fell onto a second lorry, the driver of which was treated for shock at the scene.
A motorcyclist who fell from his bike at the time of the incident was also taken to hospital with injuries not believed to be life-threatening.
The National Police Air Service helicopter serving London and the South East of England tweeted an aerial picture of the incident.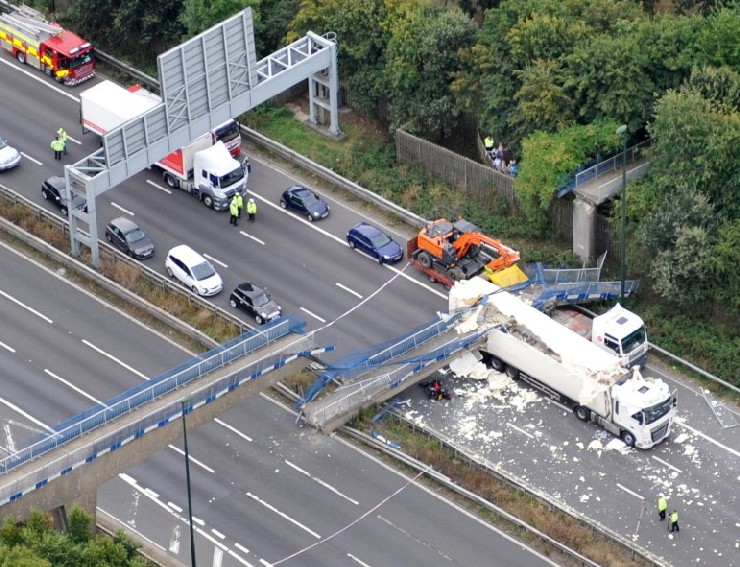 Photo: NPAS Redhill