Moray Council has agreed to take ownership of and maintain the new East Beach Bridge in Lossiemouth. The decision was also taken to demolish the old bridge (pictured below) during the course of construction to avoid a larger demolition bill if it was left to deteriorate, with demolition described as inevitable.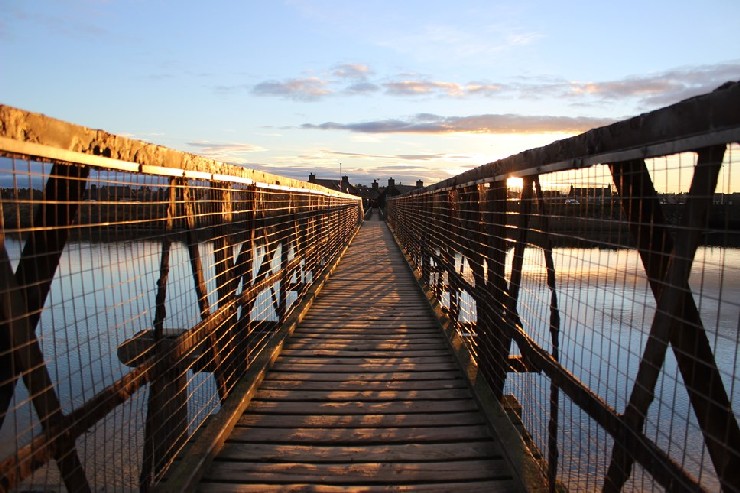 The bridge has been closed for safety reasons since April 2020 and a contract that started with the appraisal of options was awarded to Beaver Bridges in September.
The Scottish government has approved funding for the new bridge from the Esplanade following the assessment of each option presented. The funding required to design and construct the bridge is £1.8 million, including capital cost, risk allowance and site supervision costs.
Beaver Bridges will now move onto the second stage of the work - the design and construction of the new footbridge. Detailed design is set to start this month and fabrication is due to begin in September. Construction is expected to start in January, with the bridge opening in March/April 2022.
Councillor Shona Morrison said: "Although the community has a fond connection to the old bridge we must accept that it is, and will continue to be, a danger to public safety, which Moray Council has a duty to protect against.
"The building of a new bridge, however, is an exciting chapter in the history of Lossiemouth's East Beach Bridges – this will be the third incarnation and is expected to last for over 100 years. I look forward to seeing the bridge transport excited beach-goers once again to Lossie's East Beach by next spring and for decades to come."