Dramatic photographs and videos captured the flames that engulfed Mayerthorpe CN Rail Bridge on 26 April.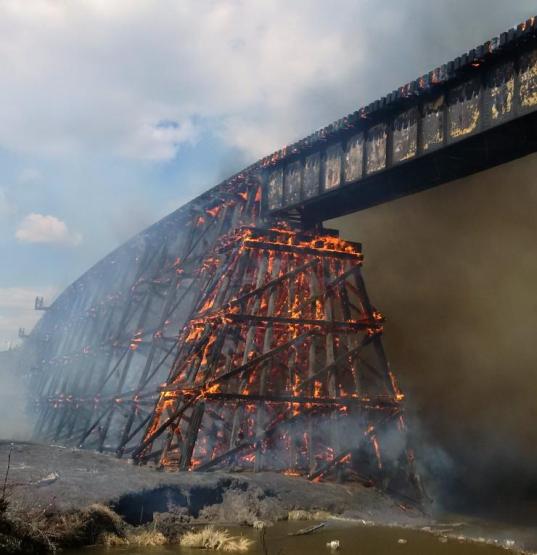 Police have since charged someone with arson.
Design of the new structure began immediately after the fire and within hours materials and workers were on their way to Mayerthorpe, Alberta. Crews worked 20 days straight to replace the structure and reopen the rail service to forestry, energy, agriculture and aggregate customers in the region.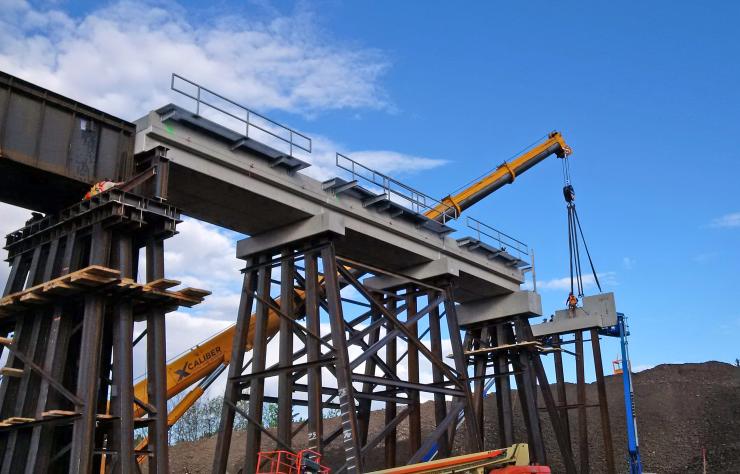 Services resumed on Sunday 15 May, the same day that construction finished.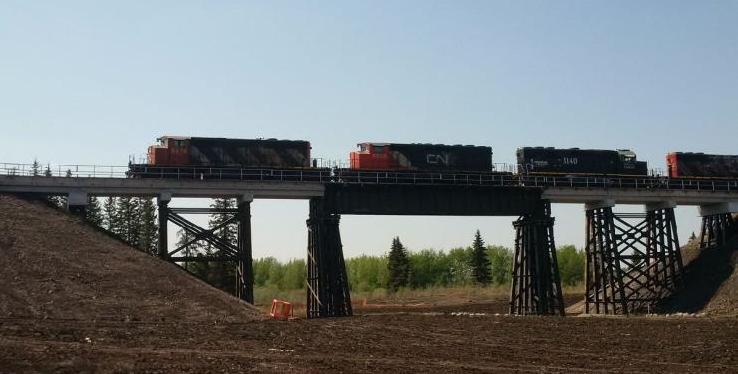 The new structure, which cost several million dollars, is made up of steel, concrete and 190,000t of fill material – 6,500 loads. The bridge itself has a length of about 89m and it is flanked by fill stretching a total of 262m. The height of the new structure is 14m - the same as the trestle bridge – and it has nine spans, standing on a total of 76 piles.