A 50m-long steel cantilever frame would form a walkway on the southern elevation of the bridge over the River Corrib.
The images show the existing bridge and how it would look with the addition of the walkway.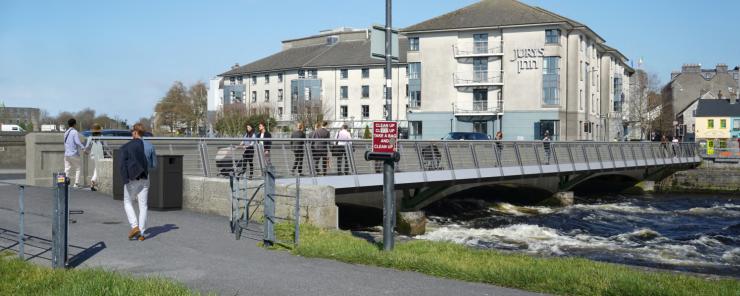 The council has submitted a planning application for the project and is inviting comments over the next month.