A joint venture of Bouygues Travaux Publics and Cimolai has signed the construction contract for the Garden Bridge across the River Thames in London, England.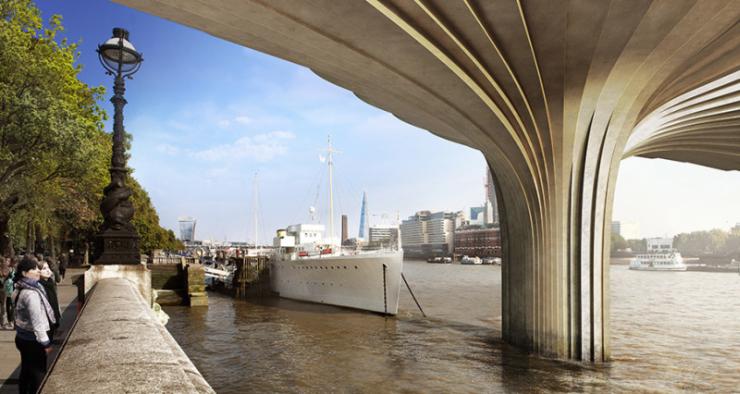 The 336m-long Garden Bridge will cross the Thames between Blackfriars and Waterloo bridges and will feature 2,500m2 of planting including 270 trees. The proposal to build the bridge has proved controversial, for reasons including questions about the procurement of the design, criticism of the amount of public money that has been committed and proposed usage restrictions.
Bouygues TP and Cimolai will be responsible for completing the detailed design and construction, as well as the planting. They have been working with the Garden Bridge Trust since April 2015 when they were appointed for pre-construction services. They are supported by Flint & Neill and Moxon Architects as designers. Arup, Heatherwick Studio and Dan Pearson Studios will continue to provide advice to the Trust about the bridge design and construction.
Lease negotiations are continuing about the land required for the southern landing of the bridge.
The plan is for construction work to start this summer for completion in late 2018.