Mayor Lars Weiss said that a new bridge across the harbour is needed to connect Nordre Toldbod with Refshaleøen and, in the longer term, provide a link with Copenhagen's new district, Lynetteholm. The city council has allocated about US$320,000 to investigate possible options.
Cycling is increasingly popular in Copenhagen and there is already congestion at times in places including the recently built Inner Harbour Bridge (below). Weiss believes that there is a need for new car-free connections that improve links.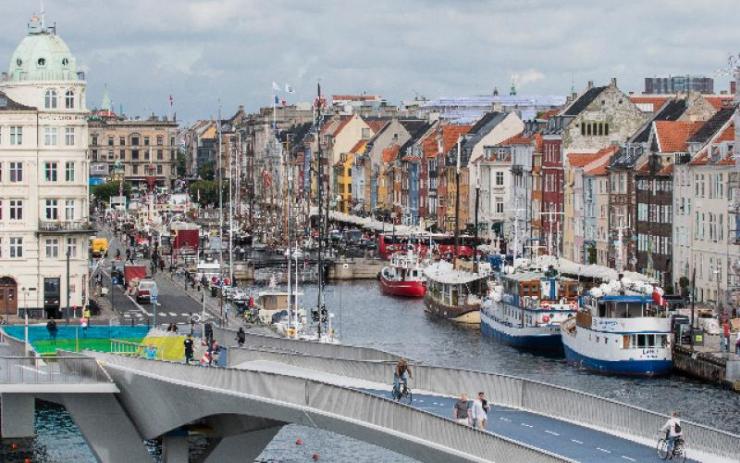 "Copenhagen is the world's best cycling city, and it must continue to be so," he said. "That is why it is absolutely crucial that we consistently develop and expand the city with the cyclists in mind."
The study will, among other things, explore possible routes over the harbour, what it would cost to build a new bicycle bridge and how the bridge could be designed. It will also take account of the effect on the local environment, sailing conditions in the port and construction projects that are already planned in the area.
The study is expected to be completed during the summer or autumn of 2022.