The 61.7m-wide sections of the steel box girder bridge deck are being launched incrementally from either side of the river and will carry eight lanes of traffic, a metro line and pedestrian walkways once the structure is finished.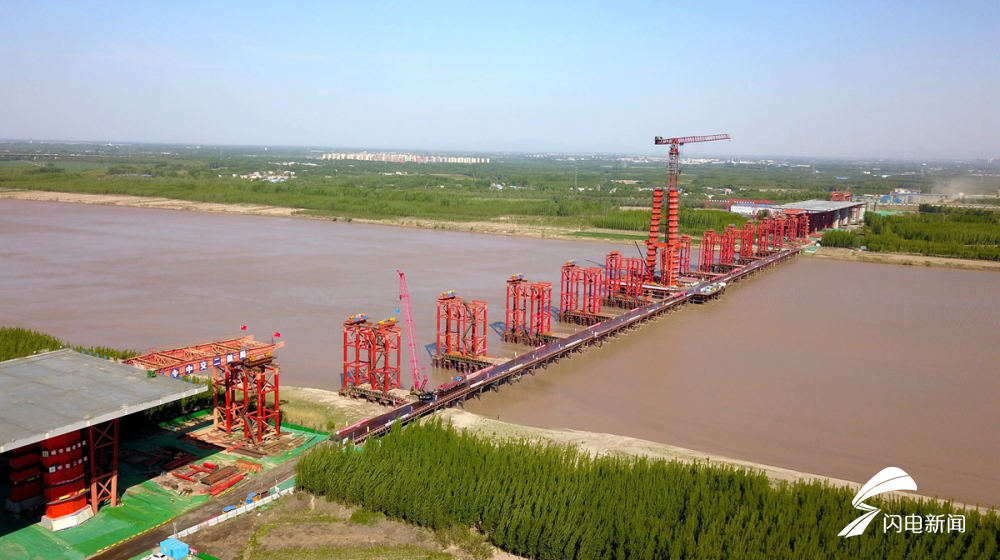 The bridge is set to break the record for the longest and widest self-anchored suspension bridge
Located in Jinan, the capital of Shandong Province in Eastern China, the bridge is set to have a total length of 1,332m, including a main span of 428m. This will surpass the current main span record for a self-anchored suspension bridge, which is 385m and held by San Francisco-Oakland Bay Bridge.
Work has also started on constructing Phoenix Yellow River Bridge's three steel towers. These will comprise 13,900t of steel in total – the equivalent of nearly two Eiffel towers – and will be anchored to the ultra-wide deck via double cable planes.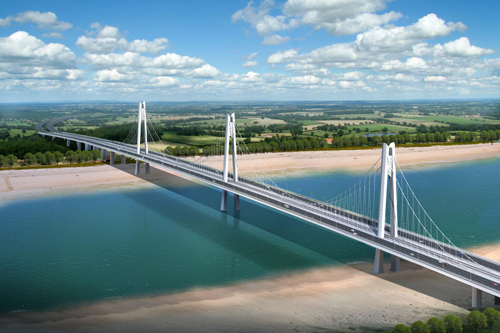 Render of the finished triple-pylon bridge
The total steel consumption of the bridge is expected to reach roughly 114,000t – the equivalent structural steel consumption of nearly three of Beijing's famous Bird's Nest stadium. The crossing will be the 12th bridge across the Yellow River in Jinan City and is scheduled to be open to traffic by the end of next year.