ASJV ceased work on the project in February because of violent protests about the project (link opens in new tab).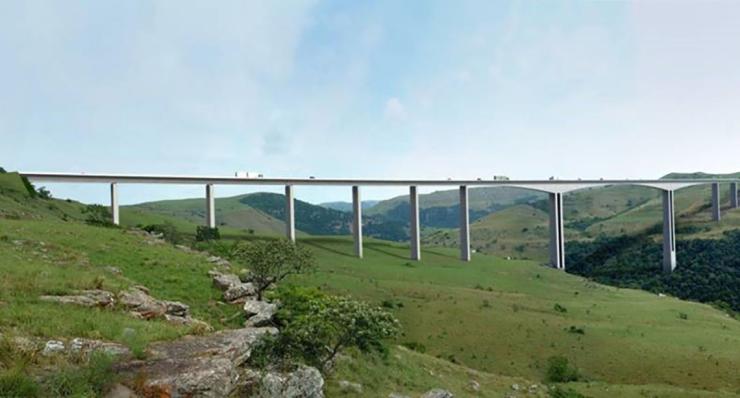 The court has dismissed a pre-emptive application that the contractor had launched to prevent South African National Roads Agency (Sanral) from making a call on the contract securities until the dispute regarding the contract termination has been finally determined. The ASJV had provided two bonds to Sanral in connection with the Mtentu contract – a performance guarantee and a retention money guarantee.
ASJV said that it considers the dismissal of the application to be wrong and is appealing the judgment. It said that the JV's view is that the performance security is not to be considered an 'on-demand' bond, but rather of the nature of a surety or accessory obligation. Sanral's rights to make a call against the contract securities are strictly regulated and limited in terms of the Mtentu contract, it said.
"The ASJV considers this matter to be critically important not only to the ASJV but also to the broader South African construction industry which is plagued and held ransom by unlawful community actions of the nature experienced by the ASJV," said the contractor. "The judgment does not change the fact that the Mtentu contract has been terminated or require the ASJV to continue with its work on the project. The board and management remain confident in its position and will continue to defend Aveng's position. Aveng continues to engage with relevant stakeholders but would highlight that it will not under any circumstances put its employees or contractors at risk."
The contractor's statement added that Sanral, despite itself having suspended the works on site for 83 days for the same reasons, took the approach that there was no Force Majeure and that the ASJV's termination constituted a repudiation or abandonment of the contract. "Sanral could have denied the Force Majeure and sought to hold the ASJV to the contract," it said. "However, Sanral elected to terminate the contract on 5 February 2019, which in terms of the provisions of the contract would have taken effect on 19 February 2019."
ASJV said that it remains confident that its entitlement and decision to terminate will be vindicated by the facts when properly ventilated and considered through the dispute resolution provisions of the contract.