Following a three-month community consultation period and votes cast by more than 500 people on three design options, a steel through-arch bridge with a pre-cast concrete deck proved to be the most popular choice. The walkway will be 3m wide and the crown of the arch will stand approximately 10m from the road .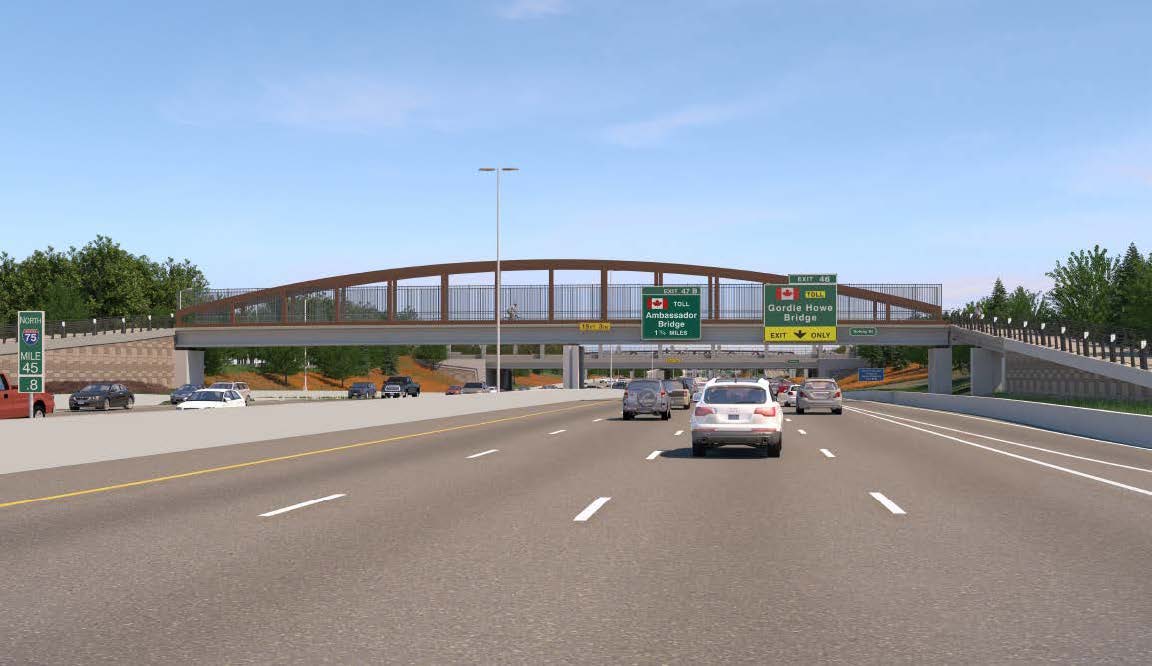 Artistic rendering of one of the footbridges from I-75
The bridges will be located at Solvay Street, Beard Street, Waterman Street, Junction Street and Lansing Street, forming part of the Michigan Interchange of the wider project. Bridging North America, which was selected as the private partner to design, build, finance, operate and maintain the Gordie Howe International Bridge project in September 2018, will undertake construction of the pedestrian crossings between 2020 and 2024.
"The new pedestrian bridges will improve access to neighbourhoods, businesses and service providers on both sides of I-75. We also see them serving as conduits for bicyclists and other recreation-seekers headed for the US Port of Entry and, ultimately, the multi-use path on the bridge," Aaron Epstein, CEO of Bridging North America, told press.
The US$5.7-million Gordie Howe International Bridge is a cable-stayed crossing being constructed to connect the cities of Detroit and Windsor in the USA and Canada, respectively. Ground was broken in 2018 and work is scheduled for completion in 2024.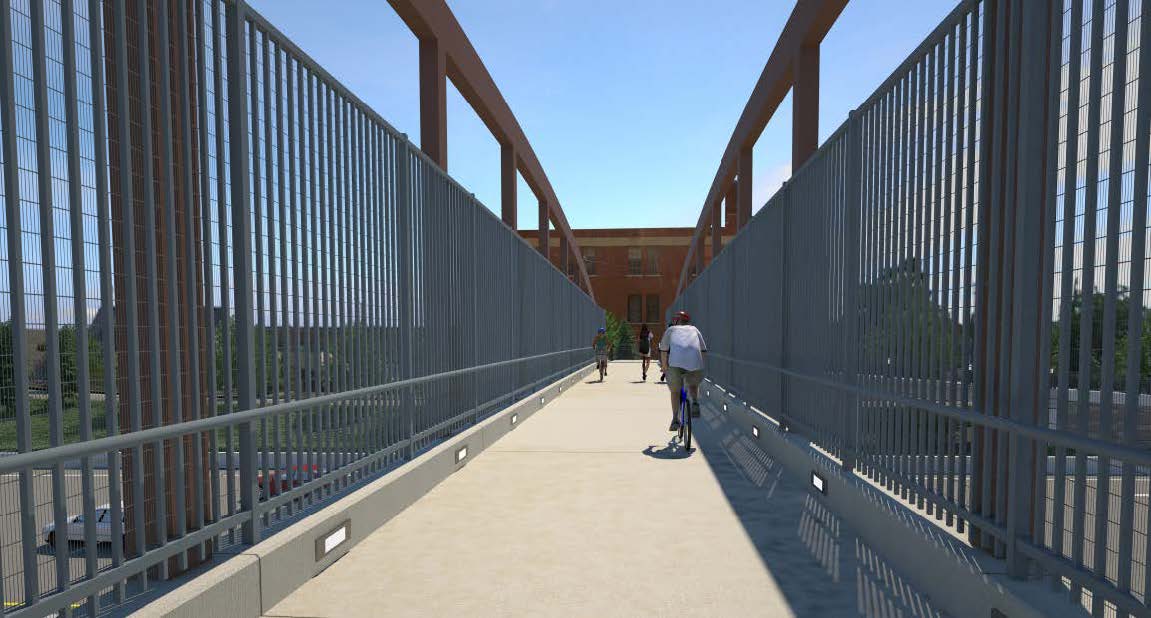 Artistic rendering of view from walkway
Images courtesy of Gordie Howe International Bridge