The steel deck of the bridge in the Netherlands was floated into place on a barge by specialist subcontractor ALE Heavylift, after being brought along the canal from the assembly site nearby.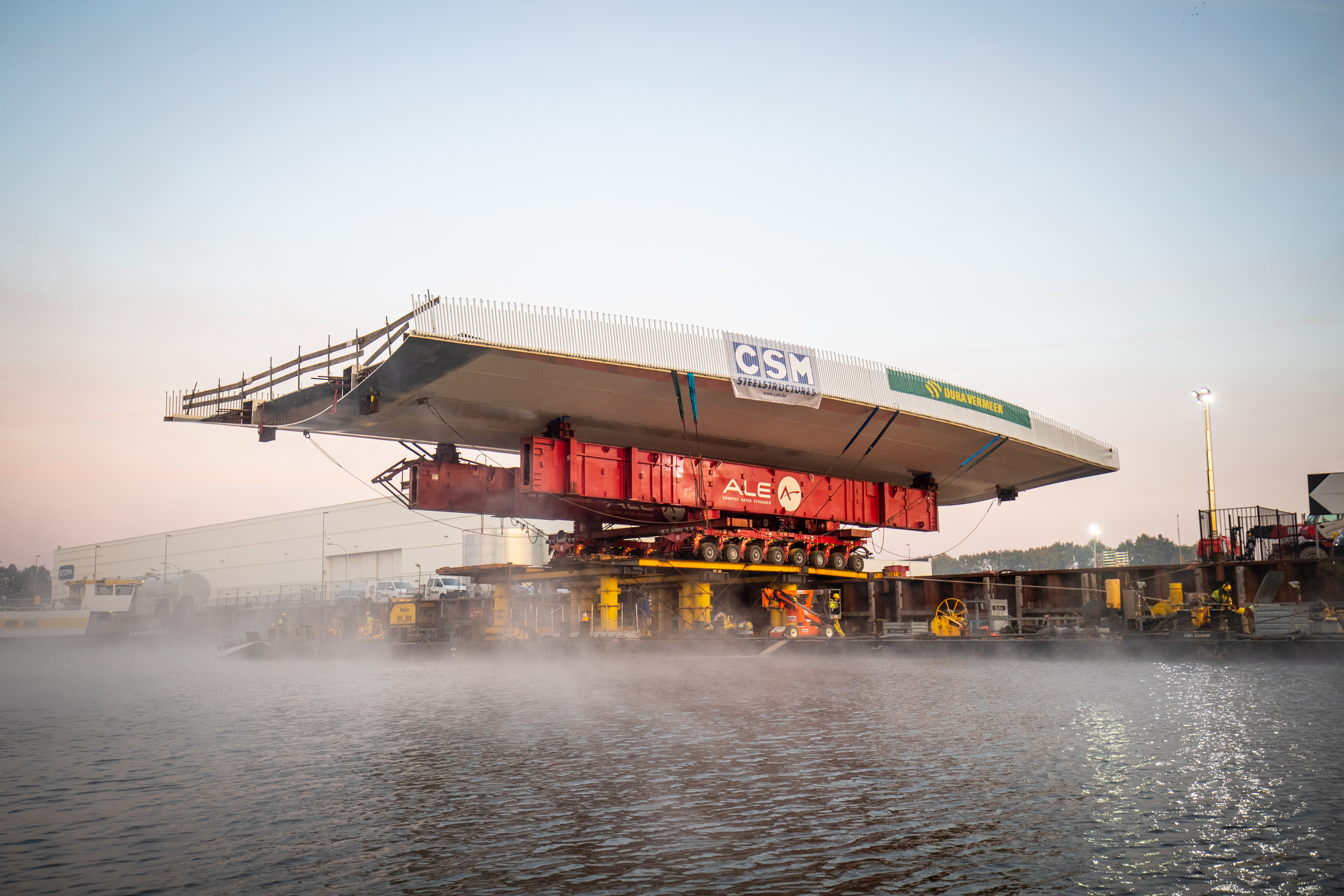 The new highway bridge crosses the Twente Canal in Hengelo, connecting the town centre with the A35 highway, and it will feature solar panels installed directly on the highway running surface, and a new, more environmentally-friendly powder coating system on the parapet. The design-build team pioneered and tested a prototype augmented reality headset that allowed the digital model to be used directly on site for visualising the final structure.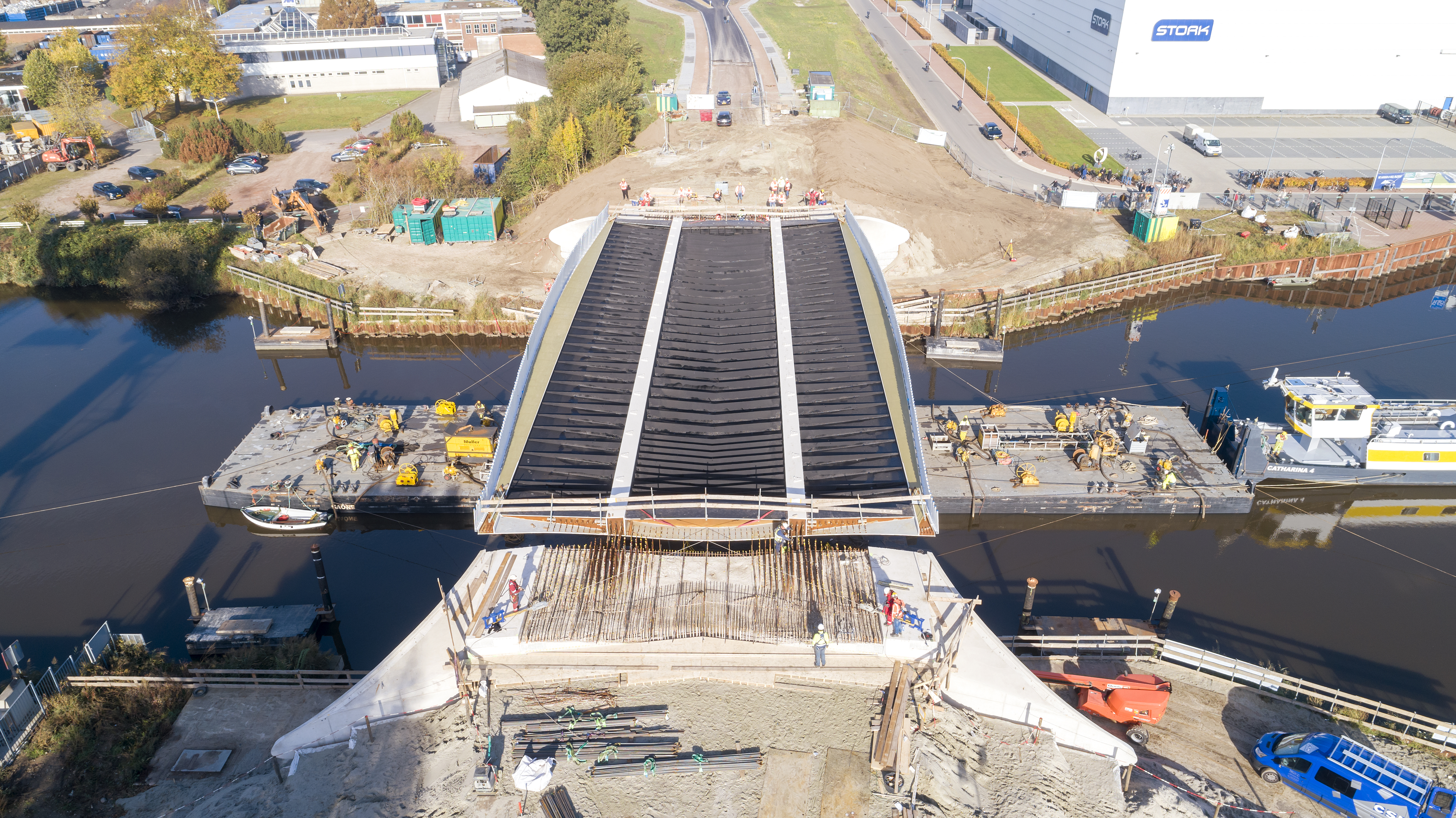 The design-build contract was awarded to Dura Vermeer and Ney & Partners after a bridge design competition in which participants were required to propose construction innovations that they could showcase as part of the project. The bridge is being built for the local authority Gemeente Hengelo.
A full article about this bridge will be published in the November issue of Bd&e magazine. Click here to subscribe.