The Northampton Street Toll-Supported Bridge links Pennsylvania and New Jersey in the USA. The Delaware River Joint Toll Bridge Commission (DRJTBC) awarded the construction contract for the rehabilitation project in late September to low-bidder JD Eckman, for an amount capped at approximately US$15.5 million. Design of the project is by GPI/Greenman Pederson.
The bridge is DRJTBC's second-oldest superstructure and was constructed by the Union Bridge Company for the former Easton Delaware Bridge Company in 1895 and 1896, replacing a wooden bridge that had stood at the location for nearly 90 years. The bridge - a cantilever truss that is designed to mimic the appearance of a suspension bridge - was last rehabilitated in 2001 and is classed as a National Historic Civil Engineering Landmark by the American Society of Civil Engineers.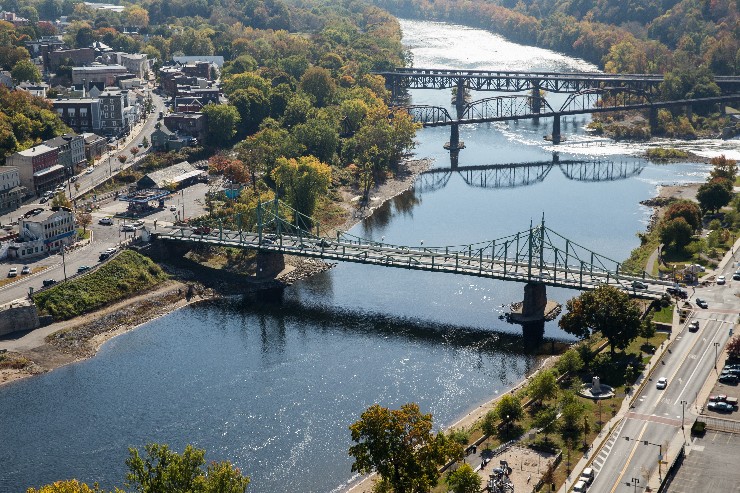 DRJTBC said that the project is intended to address deficiencies cited in recent biennial bridge inspections and a 2020 concept study. The major work tasks include substructure and pylon repairs, joint replaceme and repainting of the superstructure.
All project work currently is scheduled to be completed in spring 2023.