A report setting out the major maintenance works programme for the bridge will go before Newcastle and Gateshead councils next month. The councils will discuss the level of works required, programming and costings for the refurbishment of the Grade II* listed structure, following the inspection works, which took place over the summer.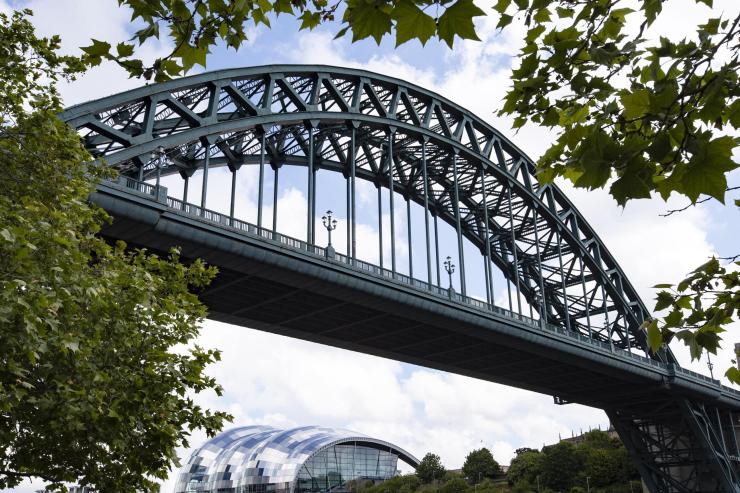 The full extent and complexity of the work required has impacted on the length and phasing of the programme. As a result, it is estimated that the repairs could take up to four years to complete.
The US$49.6 million funding package for the Tyne Bridge, together with refurbishment works to Central Motorway, was confirmed this summer. Engineers are finalising detailed project plans and costings which need to be submitted to the Department for Transport, ahead of funding being released. It is anticipated the major maintenance work could start late next year.
The full programme includes steelwork repairs, full grit-blasting and repainting, concrete repairs, drainage improvements, stonework and masonry repairs, bridge deck waterproofing and resurfacing, parapet protection and bridge joint replacement.
Once funding is released, Esh Construction will carry out the refurbishment work.
Councillor Jane Byrne, cabinet member for a connected, clean city at Newcastle City Council, said: "The Tyne Bridge is a symbol of home to Geordies all over the world and it is really important that we complete this work and preserve our much-loved bridge for future generations.
"This is a challenging and complex project, due to the sheer size of the bridge, its age and Grade II* listed status, protecting the kittiwake colony from disturbance and the massive scope of work required - which isn't just the sizeable task of painting it - but a full restoration programme to see the bridge returned to its former glory. As well as managing disruption to traffic on a major gateway to and from the city.
"Early timelines show this could be four years, but we will be working to complete the work hopefully sooner, and we will be working with other authorities and public transport providers to have measures in place to mitigate the impact to the travelling public."
Councillor John McElroy, cabinet member for the environment and transport at Gateshead Council, said: "The impact for our transport network of the work required on the Tyne bridge is going to be very challenging for everyone.
"We will support our partners in Newcastle as they work with Esh to plan these works, and help to reduce the number of journeys across the bridge to keep the network moving."