Pomerleau will carry out the Granville Bridge Interim Connector & North Loops Reconfiguration project after submitting a tender price of approximately US$20.6 million.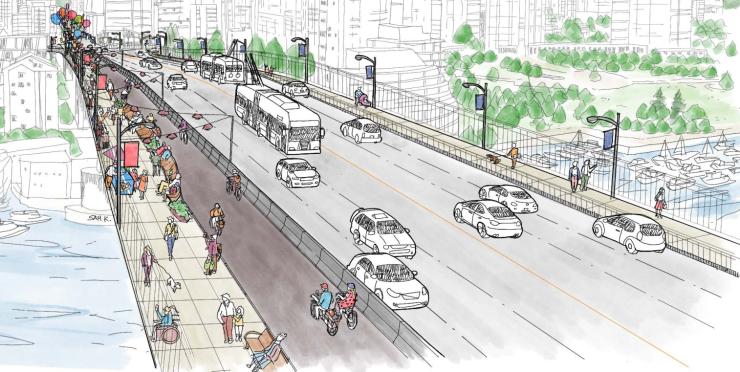 The city had invited four bidders to tender, with the other bids ranging from about US$25.2 million to US$26.9 million.
The eight-lane bridge, which spans False Creek, opened in 1954. It was originally designed for high-volume freeways that were never built, and currently presents significant accessibility and safety challenges, said the council's report.
The need for improved walking and cycling conditions over the bridge has long been identified as a priority for the city. The Granville Bridge Connector scheme will take advantage of the excess road space on the bridge to address this gap in the city's active transportation network. Tasks to accommodate the new configuration will include some demolition of the bridge's deck and girders together with partial demolition of piers.
The preferred design option was identified in early 2020 (link opens in new tab).