The new station is for the light rail service linking the Dutch cities of The Hague and Rotterdam. It was commissioned by the municipality of The Hague and built by BAM to a design is by ZJA Zwarts & Jansma Architects. ProRail managed the construction.
Last year's launching operations for the train deck began with the installation of an 88m-long, 800t section using a system of jacks and a push/pull unit (link opens in new tab).
Construction of the new station took less than two years and included a curved glass and steel canopy over the platforms and a covered walkway connecting the new departure station with the central station.
Impact of the new light rail line has been minimised through the slender design of the viaduct that carries the rail service into the station. This has been achieved by means of a steel support system that enables a span of some 35m between the columns. This reduces the impact at ground level, and minimises any view restrictions for the surrounding residents.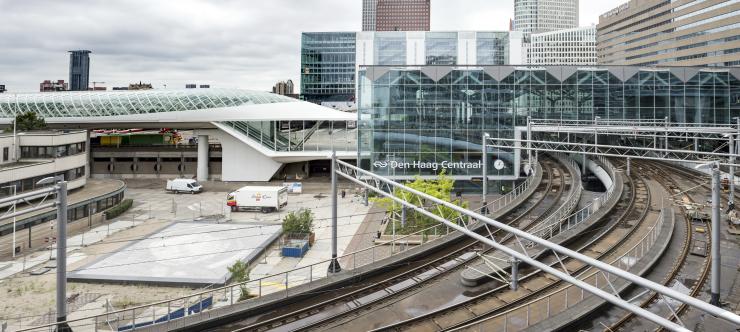 Photo copyright ProRail