It been chosen as one of four transport schemes to receive cash from the Major Road Network fund.
The Tyne Bridge, together with the Central Motorway, were part of a bid of about US$52 million that Newcastle City Council submitted to the Department for Transport in 2019. As part of the bid, Newcastle and Gateshead councils will provide around US$6.25 million, with the remainder received from government.
With funding now approved, it is expected that the maintenance and refurbishment of the Tyne Bridge could start later this year and last up to two years, subject to further inspection work to fully assess the condition of the bridge.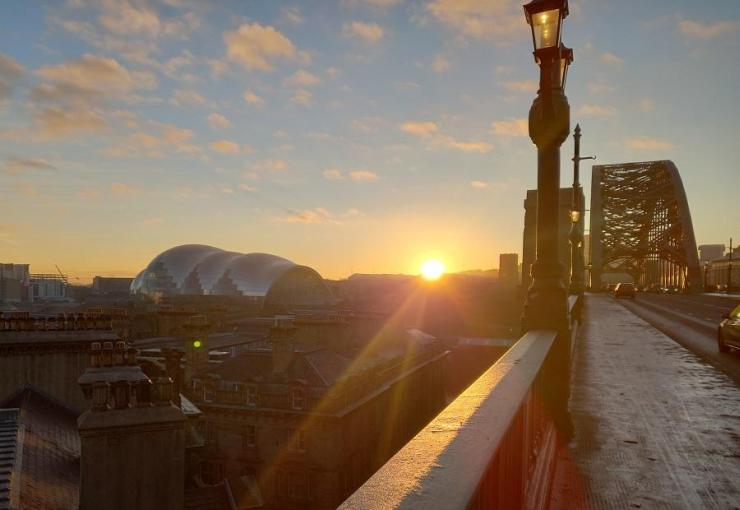 The funding package includes a long overdue major maintenance programme for the Tyne Bridge, which includes the sizeable task of painting it, as well as upgrading many parts of its ageing structure. The Grade II listed structure was last refurbished and painted in 2000. The paint system was designed to last approximately 18-20 years between major maintenance.
Work on the Central Motorway would get under way in 2023, with a final completion date of work on the motorway in 2026.
Councillor Martin Gannon, leader of Gateshead Council and chair of the North East Joint Transport Committee, said: "We are very glad to have finally got this funding agreed. Newcastle and Gateshead have worked closely together to campaign for national funding, to recognise the huge significance of the Tyne Bridge as a symbol of our whole region.
"This is a vital route for cross river traffic, at the heart of our network, and it's fantastic that it will be back to its best in time for the centenary."
Councillor Nick Kemp, leader of Newcastle City Council, said: "This is fantastic news for the city and the North East. Our much-loved bridge, which is a symbol of home for Geordies all over the world, will soon be shining proudly in the Newcastle skyline once again as this funding allows us to not only paint the bridge, but completely refurbish it.
"We've campaigned passionately to have the bridge restored in advance of its centenary, so I am pleased that the importance of the bridge, not only as an iconic landmark of the North East but also as a major gateway to the city, has been recognised by government.
"We've been getting ready for this moment, so we can start refurbishment at the earliest opportunity, and see our amazing bridge restored to its former glory and preserved for future generations."