The announcement about the US$143 million project was made this week by New Jersey senators Bob Menendez and Cory Booker, congressman Bill Pascrell and governor Phil Murphy. They secured the funding through the nationwide US$1.2 trillion Infrastructure Investment & Jobs Act, which was signed into law in November.
"The Infrastructure Investment and Jobs Act is the largest investment in America's bridges since the creation of the federal highway system," said Menendez. "And boy do we need it. Throughout New Jersey we have about 500 bridges in a state of disrepair – including the Route 3 bridge behind us today."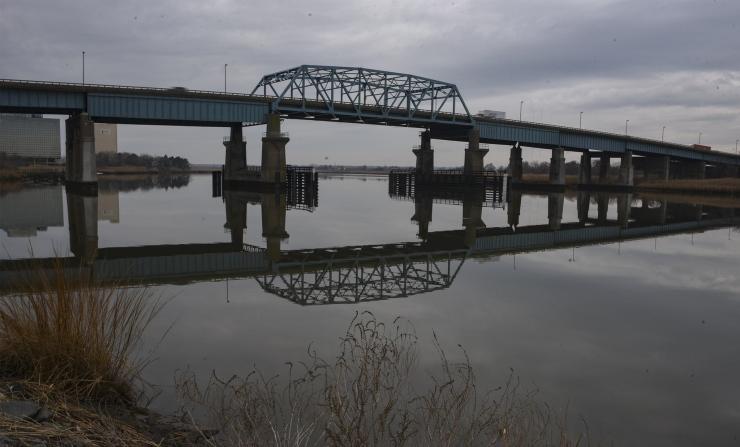 The bridge was built in 1934 and over 150,000 vehicles drive across it every day. Over the years, a number of repairs and emergency works have taken place to ensure the bridge's viability, but this has also caused congestion along an already heavily travelled route into Manhattan.
The replacement would be built north of the existing bridge, causing only minimal disruption to the flow of traffic. The new bridge would also be higher to accommodate marine traffic in accordance with US Coast Guard standards.
"As New Jersey works to build and repair its ageing transportation infrastructure, we will also be creating and supporting jobs," said Raymond Pocino, vice president and eastern regional manager of the Laborers' International Union of North America. "According to Federal Highway Administration, the Route 3 Bridge alone would support 1,859 jobs both within and outside of the construction industry."