Hammersmith Bridge has been closed to pedestrians and river traffic since yesterday (13 August) because of an increased risk to public safety due to a sudden deterioration in key parts of the suspension structure. Pedestrians and cyclists must now cross the river elsewhere, while all river traffic under the bridge and use of the footways under the bridge will also be stopped. The bridge was already closed to vehicles.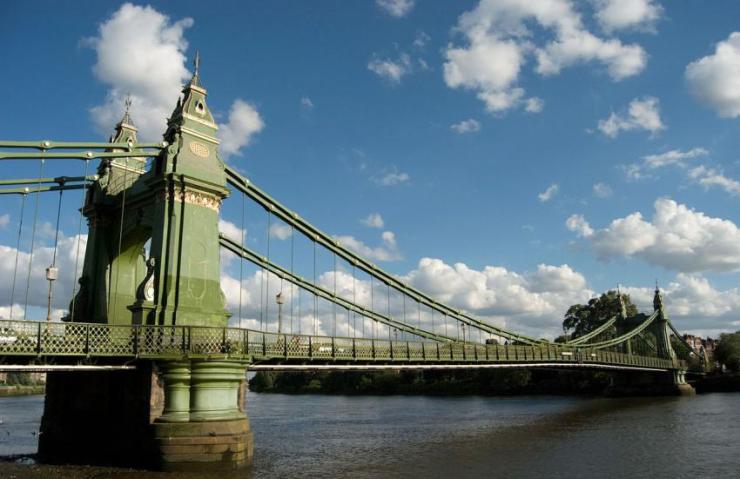 Specialist engineers have been undertaking round-the-clock monitoring of the structural integrity of the bridge using an extensive network of sensors. The deterioration in the structure was exacerbated by the recent heatwave, which has caused cracks to increase significantly despite measures taken to mitigate the heat.
Hammersmith & Fulham Council said that the bridge will remain closed until the engineers are confident that it is safe to re-open to pedestrians and river traffic.
It published two pictures, taken on 6 April and 13 August 2020, showing how a crack had expanded in August's hot weather - see below.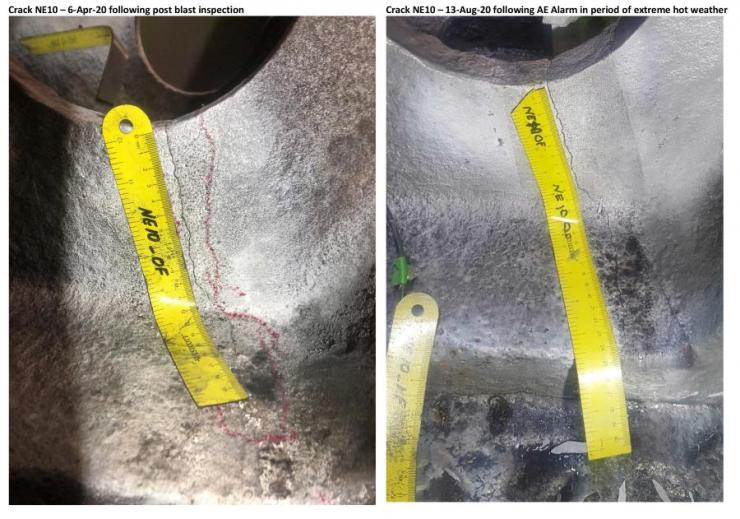 Councillor Stephen Cowan, leader of the council, said: "Safety is the number one priority. I'm absolutely sure that we averted a catastrophe by closing this 19th century suspension bridge to motor vehicles last year.
"We have some of the best engineers in the world working on this scheme. They advise we now face a similar dilemma. I appreciate how inconvenient this will be to thousands of people on both sides of the river and I am sorry about that, but we must follow the engineers' advice which is why the bridge will be closed with immediate effect today.
"We will update everyone as soon as engineers have investigated the scale of the recent damage. I have instructed them to find a plan to safely reopen it as quickly as they can."