The speed testing on the 60km new Wendlingen-Ulm line is in full swing. The train will also pass the Filstal River on the 485m-long prestressed concrete hollow box bridge, which has a height of up to 85m and has been built by a joint venture of Arge, Max Bögl and Porr.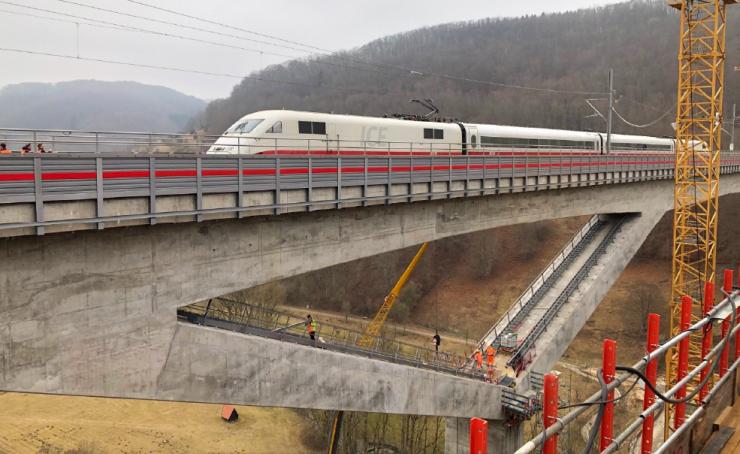 During the high-speed runs, the ICE train will gradually increase its speed to up to 275km/h. However, a top speed of 'only' 250km/h is planned over the bridge.
Passengers are expected to travel over the high-speed route from mid-December 2022.