The float-in of the lift span took place yesterday (18 October) and the rising tide lifted the span to clear its bearings.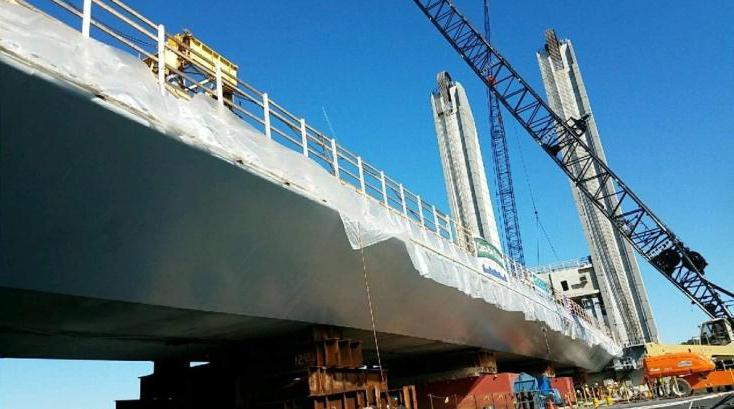 The bridge will link Kittery in Maine and Portsmouth in New Hampshire across the Piscataqua River. Cianbro is contractor for the US$160m project, which is a joint venture between the Maine and New Hampshire departments of transportation, with MaineDOT serving as the lead (link opens in new tab). The design is by Figg and Hardesty & Hanover.
Hardesty & Hanover is responsible for the design of the lifting section, including the towers, span and operating systems. Once complete and placed in service, the new 91m-long structural steel box girder lift span will weigh approximately 2,000t. Precast concrete towers 61m tall will support the span and eight steel cables will pull the counterweights up and down to lift and lower the bridge.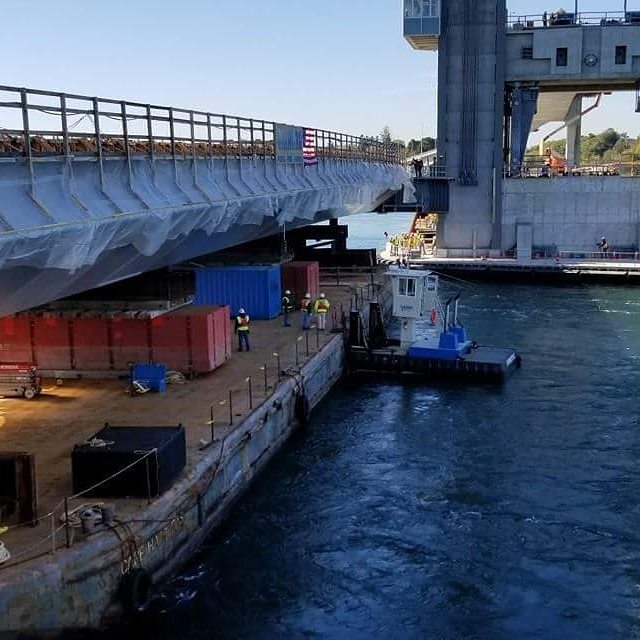 The new bridge alignment will improve marine navigation by increasing the navigational clearance allowing larger ships to access the local port and shipyard. The bridge will have a larger, 17m vertical clearance in its resting position and so there will be 68% fewer bridge openings than for the current structure.
The new bridge is expected to open to traffic in November. The project is expected to cost approximately US$160 million and is scheduled to be fully completed by 1 June 2018.