Two other workers were also seriously injured in the accident at the bridge over the Yellow River.
Subcontractors were demolishing a span when the bridge collapsed.
A crane has been brought in to remove a truck, excavator and other equipment that were being used for the demolition and fell with the span.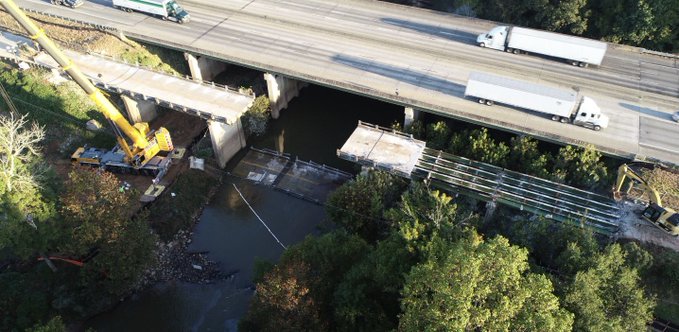 Above: photo by Georgia Department of Transportation
The Occupational Safety & Health Administration (OSHA) is investigating the accident.