A two-week operation will remove temporary structures before lowering the bridge into place.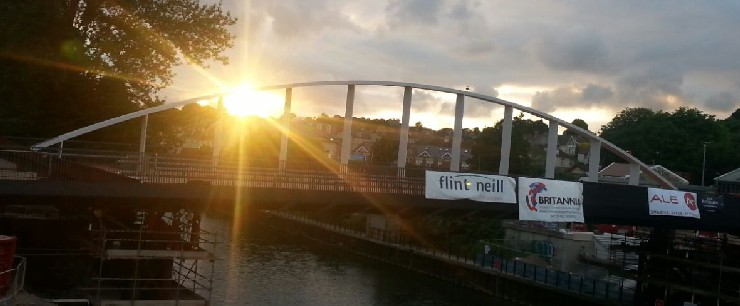 An attempt was originally made in late April but contractor Britannia Construction had to abort the operation to allow further work to be carried out on the bridge alignment. During the initial launch, the bridge had started to move slightly off its required precise alignment (link opens in new tab).
This week's launch was carried out in two phases and was completed yesterday.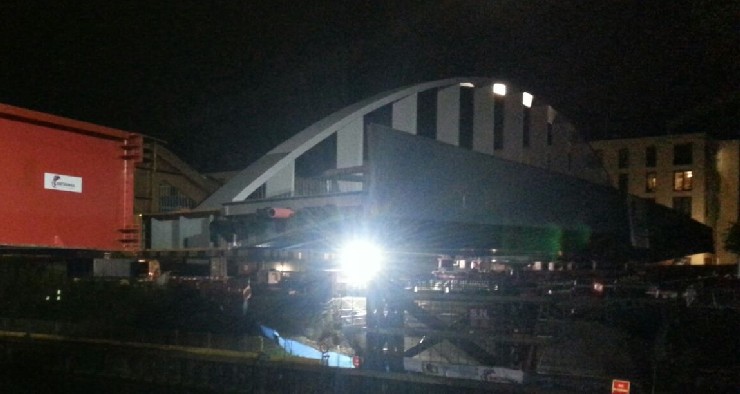 The steel arch bridge has been designed by Flint & Neill and Knight Architects and is designed to accommodate cycles, pedestrians, buses and vehicles for residents of Crest Nicholson's Bath Riverside development. The developer and contractor have been working with Bath & North East Somerset Council on the project.