The 47m-long crossing allows visitors a closer view of the falls than was previously possible and was designed by local architect Carl-Viggo Hølmebakk, who to wanted "explore the fields between architecture, technology, infrastructure and nature".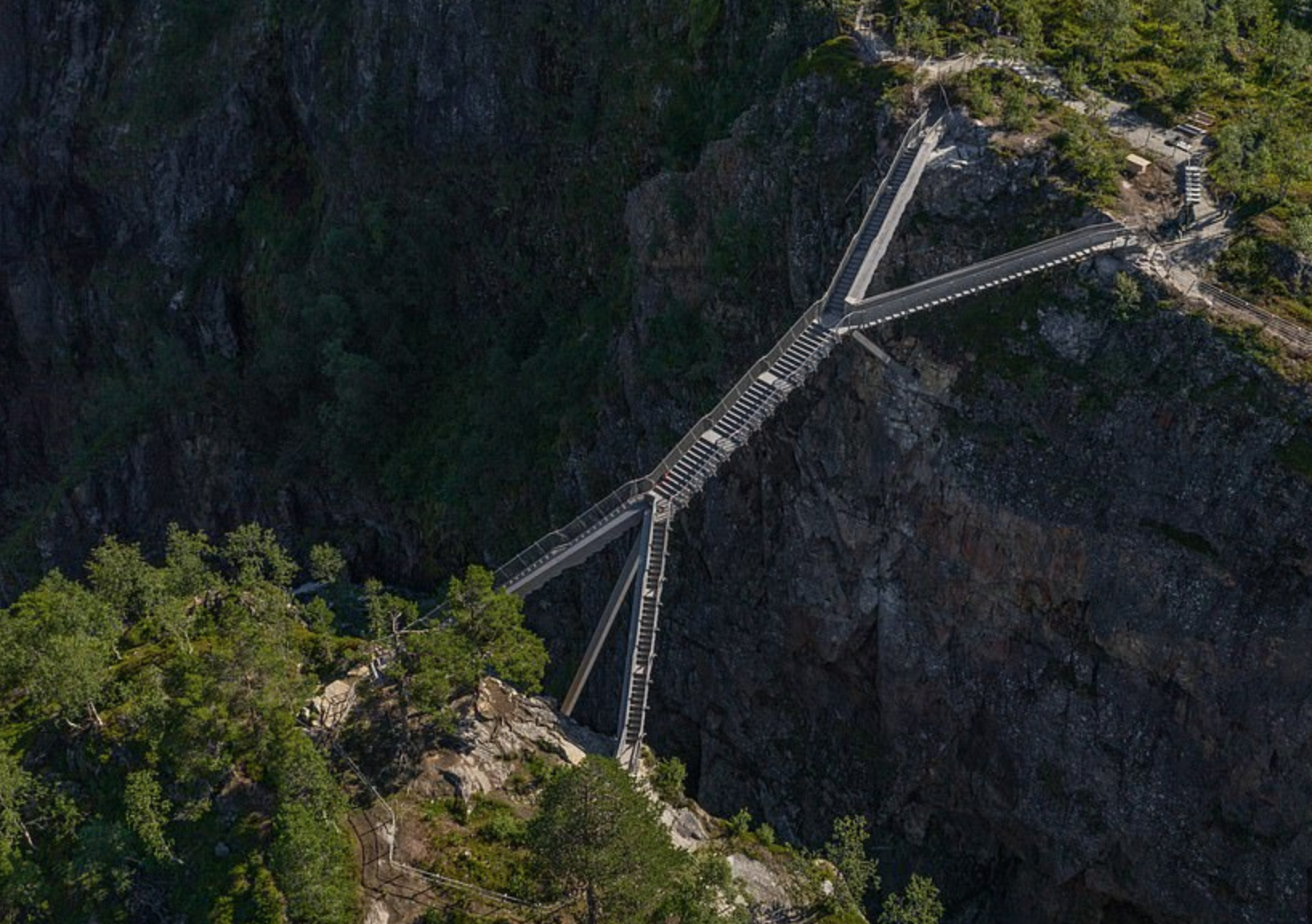 "Several conditions have influenced the shape of the bridge," according to Hølmebakk. "The construction needs to be safe and solid; the bridge needs to connect with the old, historic road and the landscape and of course emphasise the views and experiences."
The 99 steps have and acute angle since they link the two sides of the gorge, which have a height differential of almost 16m.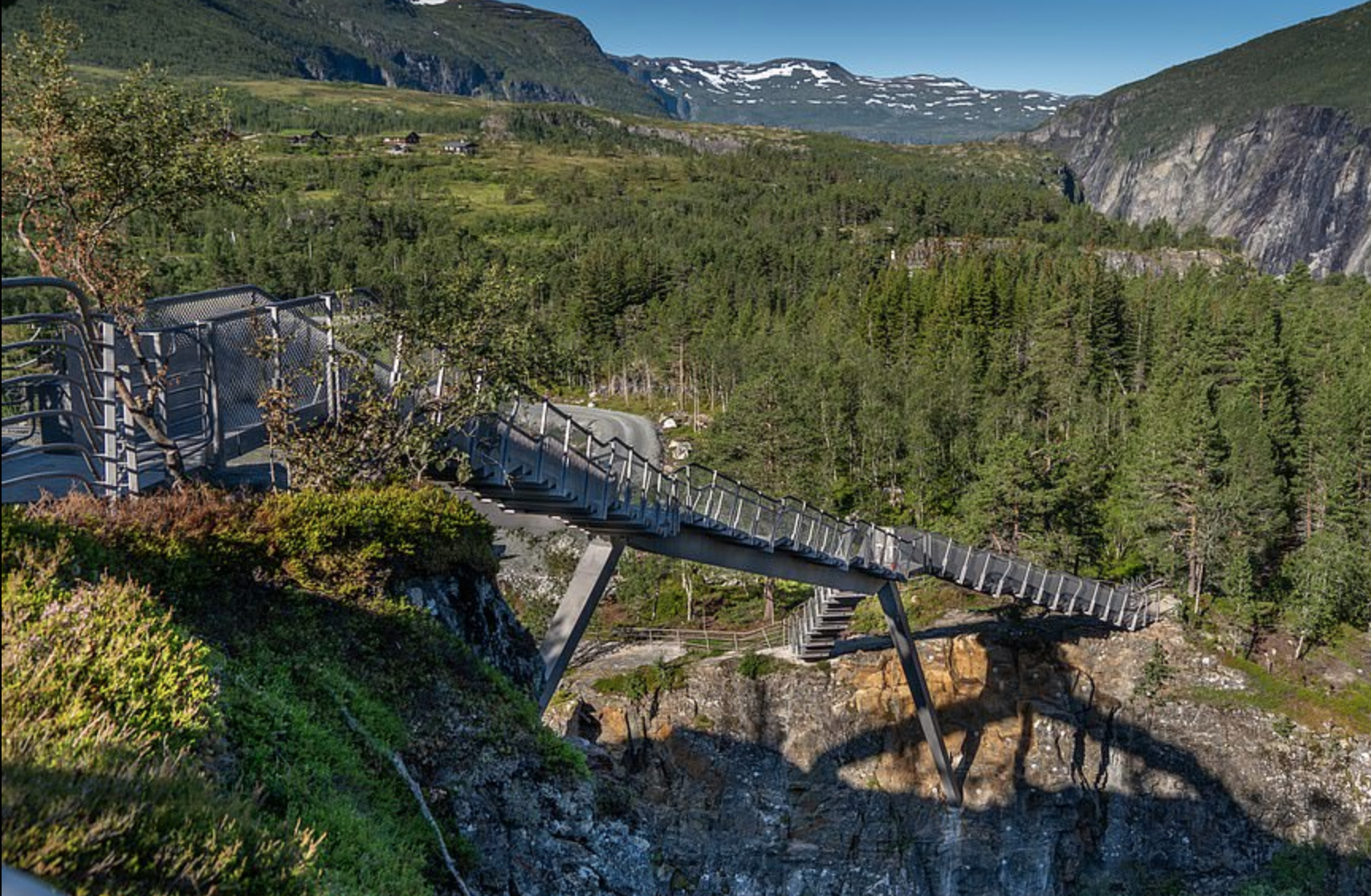 Together with paths and viewpoints, Vøringsfossen Bridge forms the second phase of construction in the development of the facilities around the falls, which is one of the attractions along the Norwegian Scenic Route Hardangervidda, roughly 300km north-west of Oslo.