Egis, in collaboration with Lavigne-Chéron Architects, will carry out the project management for the Fond Lahayé Viaduct. The bridge will be the first link in the process of opening up the island's northern coast.
It will carry the RN2 highway across the coastal bay in the Fond Lahayé neighbourhood of Schoelcher in Martinique.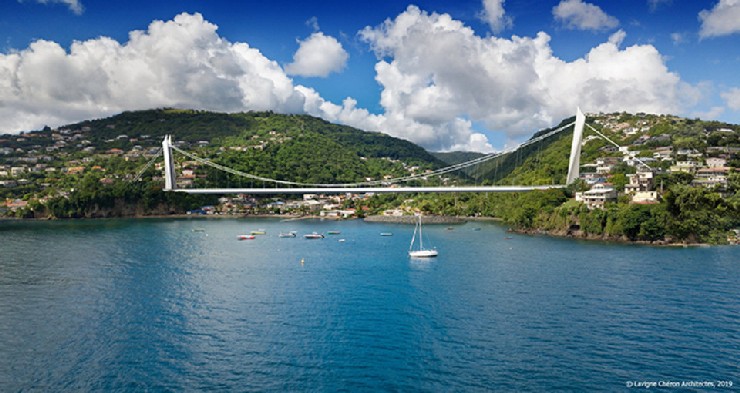 The single-span bridge will measure 386m between pylons and be 25.6m in width. It will carry a dual two-lane carriageway and a 4.75m-wide path.
This design was selected for its ability to cross the wide span without having an environmental impact on the cliffs or the sea floor. The 50m-high pylons lean outwards and are sunk deeply into the cliff rock to avoid destabilising them. Ultra-high-performance fibre-reinforced concrete will be used for the pylon shells.
The project management assignment awarded to Egis and Lavigne-Chéron Architects includes the finalisation of the design studies, the award of building contracts and the supervision of construction.