Robinson Bridge is a 169m-long cable-stayed steel structure with an orthotropic steel deck accommodating a 7m-wide pedestrian walkway. It is being built as part of a new athletic stadium project in Hungary's capital.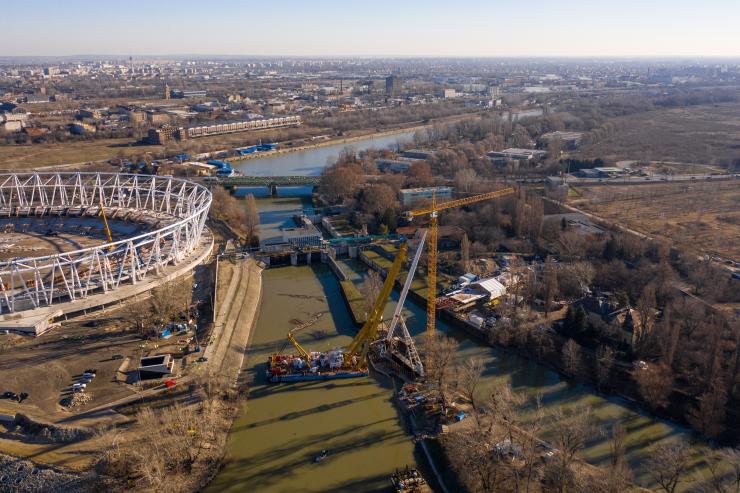 The 70m-long, 180t steel pylon was installed on an artificial island located in the Danube River.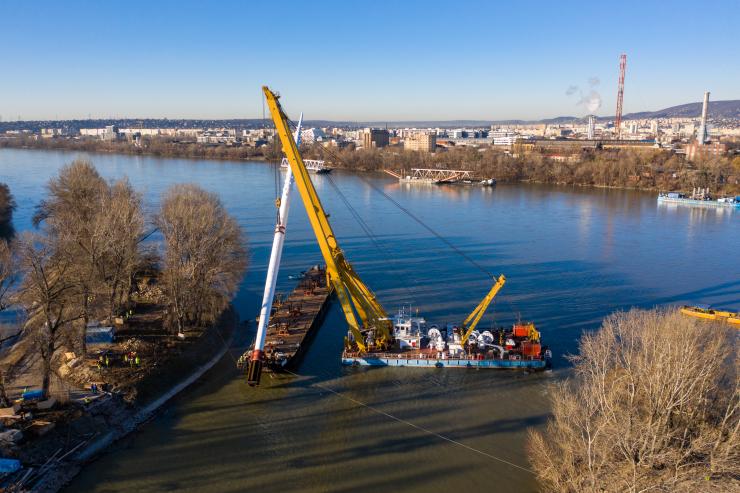 Erecting a pylon with a variable cross-section and weight distribution presented a number of challenges to the contractor and design team; multiple special auxiliary elements and control operations were needed to achieve a feasible construction process.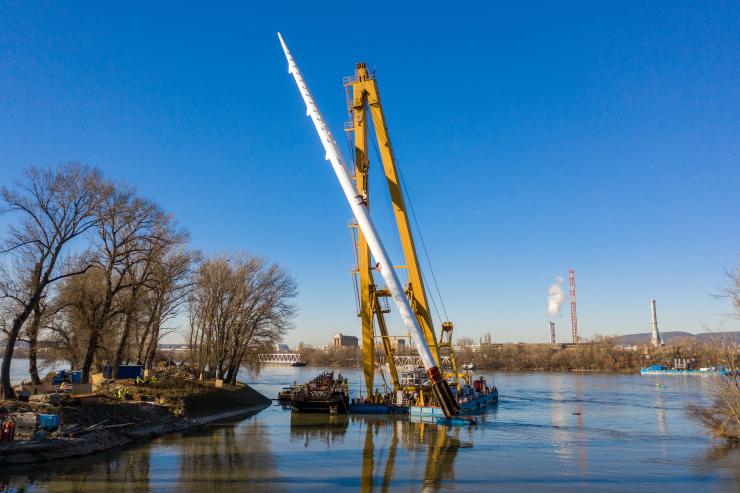 Hungary's largest floating crane, 'Adam Clark', needed to use almost all of its 200t lifting capacity to carry out the operation.
Installation was not possible in the pylon's final installation position of 81° and so it was placed on a temporary cradle with a floating vessel, and rotated to its final position with steel auxiliaries on shore.
The pylon positioning operation, previously planned for two days, was completed within just a few hours.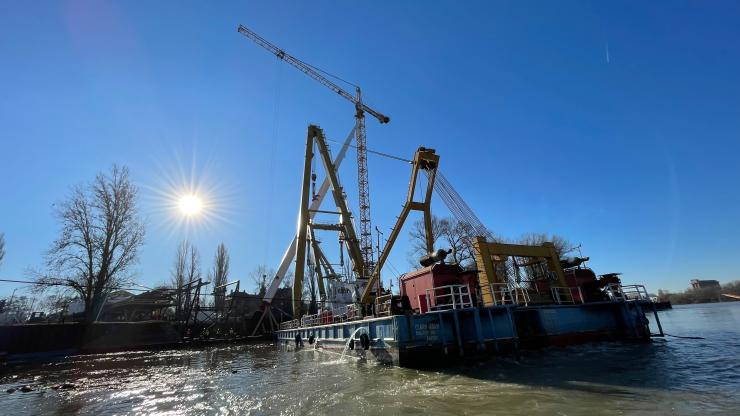 The pylon rises 64 m above ground in its final position. The deck girder will be suspended on the pylon without any intermediate support. The deck will connected to the pylon with 53 cables, balanced by three stabilising cables at the back of the pylon. The total weight of the steel structure is nearly 1,000t. The slender design is achieved with tuned mass dampers to meet pedestrian comfort criteria. The bridge's plans were prepared by Speciálterv and the main designer is Gábor Pál.